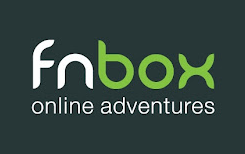 Buenos Aires, Argentina and San Francisco, CA (PRWEB) September 27, 2012
Fnbox, Inc. (http://www.Fnbox.com), the leading lead generation and e-commerce company in Latin America reaching over 75 million consumers, today announced Getninjas.com the winner of the first annual Fnbox Latam Startup Challenge, which took place during TechCrunch Disrupt SF.
Getninjas.com is a Brazilian commerce website founded in 2011. It is an online platform focused on connecting people with skills and time to execute tasks with people who need tasks done. The site offers the opportunity to work fast with immediate financial results and helps people looking for services to find those who are willing to do that work.
"Getninjas.com is pleased to be the first recipient of this generous prize," said Getninjas.com CEO and Founder Eduardo LHotellier, "The strength of the Fnbox network within Latin America and tools available through their various companies is unprecedented in Latin America."
The goal of the Fnbox Latam Startup Challenge is to find, nurture and promote early-stage startups in the fastest-growing technology market in the world: Latin America. The Judges Award provided the winner with pitch meeting with Silicon Valley and LATAM tech heavyweights, including:

Wences Casares, founder and CEO of Lemon.com;
Dave McClure, founder of the 500 Startups incubator and seed fund and former Paypal executive;
Martin Varsavsky, founder of Viatel , Ya.com, Jazztel, and Fon;
Adriana Cisneros, Vice Chairman, Cisneros Group;
Fabrice Grinda, SuperAngel & Co-founder of OLX;
Javier Olivan, Head of Growth, Engagement and Mobile Adoption, Facebook;
Bedy Yang, Partner 500 Startups, Founder of Brazil Innovators
Anderson Thees, Managing Director and Co-Founder, Redpoint eVentures;
Steven Schlenker, Managing Partner, DN Capital; and
Rodrigo Teijeiro, founder and CEO of Fnbox.com
Matias Molina, Associate at Allen & Co
They also received as part of their award, US$50,000 worth of promotion from Datam.com, the performance marketing platform developed by Fnbox.com, and massive exposure to Fnbox´s broad customer base.
"Getninjas.com is a powerful example of why the Latin American tech market is growing at such a rapid pace," said Rodrigo Teijeiro, Founder and CEO of Fnbox.
In addition to the Judges Award, Fnbox also handed out two Popular Vote prizes based on the votes/tweets each startup could accumulate. Both of these prizes created a flurry of interest with over 20,000 tweets and retweets recorded in only three days. Popular Vote prizes were computed and displayed by Flowics (from Zauber), a platform which filters and delivers real-time social content to drive engagement among online audiences, by enabling different built-in social experiences, such us voting, contests and second screen, directly on publishers' digital properties.
The first Popular Vote prize was for Pick1.com. This startup comes through with the easiest way to create and manage insightful questions and actionable answers both for social individuals and businesses. The first Popular Vote prize included a coveted pitch to a select group of angel investors and US$5000 worth in online marketing and exposure. As part of the second place Popular Vote prize, Fnbox provided US$1000 worth in Datam.com leads to Opicos.com, an Argentine startup working to create a place to share opinions with friends and followers.
Last but not least, Fnbox gave US$500 in Datam.com leads and 2 White Label Promotions from "The Fan Machine" to the Social Prize winner, Fanwards.com. This Latam startup helps fans and loyal customers get exclusive benefits in their favorite brands.
More information on the contest can be found at http://www.fnbox.com/latamstartups/
About FnBox.com
FnBox.com is one of the fastest growing online players in Latin America. The company operates Sonico.com—the leading social network focused solely on Latin Americans, with +53 million users; Recarga.com— a mobile prepaid top-up company operating in Latin America, Spain and the U.S.; Datam.com—a co-registration and lead generation platform which connects companies to over 75 million consumers in markets such as Brazil and Mexico; and Cuponica.com—a group buying platform operating in Brazil, Mexico & Argentina connecting consumers to local merchants for high-quality daily deals. FnBox.com has consistently been chosen by Great Places to Work as one of the 50 best companies to work for in Argentina. For more information please visit http://www.fnbox.com or follow us @Fnbox
About GetNinjas.com.br
Founded in October 2011 with an unprecedented proposal in Brazil, GetNinjas.com.br is an online platform for hiring professionals such as electricians, plumbers, programmers, designers and tutors. The site offers opportunities for immediate hire, with fast payment. The site also helps people looking for services with convenience and practicality to find those who are willing to do it. The company is backed by the two leading Latin American Venture Capital firms, Kaszek Ventures and Monashees Capital. For more information, visit http://www.getninjas.com.br
About Zauber
Zauber is an Argentina/US-based Software Boutique and Lab which specializes in building Consumer Web and Big Data Analytics projects for industry leaders and Internet startups from Latin America and Silicon Valley. The company also provides Social Media Analytics solutions by means of its own products Tribatics and Flowics.
For more information: http://zauberlabs.com, http://tribatics.com, http://flowics.com
About Flowics
Flowics filters, delivers and displays real-time social content that is relevant for brands and media companies and suitable for any digital screen and the Web. Flowics allows publishers of any kind to easily create engaging social experiences that can be deployed directly on their digital properties, capturing the buzz generated by TV shows, events, and important news stories, enabling them to better engage with their audiences.
Copyright FnBox, Inc., 2012. Media inquiries may be directed to: pr(at)fnbox(dot)com