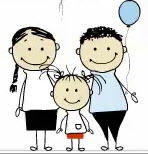 Celebrate. Contribute. Connect.
Los Angeles, CA (PRWEB) September 27, 2012
Mazel Tov! It's a Yiddish word that means more than just "Congratulations!" It also carries with it a Jewish history and tradition so rich; it has been adopted by people of all faiths from around the world. Introducing Mazeltov.com, the new, social-event website to congratulate, celebrate, and share all of life's happy occasions.
From Birthdays to Bris', Bar-Mitzvah's to Weddings, Mazeltov.com makes it fun and easy for all friends and family to join the party. See http://www.youtube.com/watch?v=b_sU2UZ0_3I
Mazeltov.com allows easy creating an announcement, planning an event, sending out invitations or congratulating someone with a cash gift by sending a personalized MazelCard.
Mazeltov.com combines the joy of celebration with gift giving and the benefit of charitable contribution. You buy. They get.
Whether one is buying something for oneself, or a gift for someone else, by clicking on our Amazon.com shopping link, the company will automatically contribute 10% of its profits to a variety of local, national, and international charities chosen by members of the Mazeltov.com community.
At Mazeltov.com members can also enjoy the best deals with exclusive money saving offers from local vendors and shops to help one create a perfect celebration.
Never been to a bris? Have a wedding tradition question? The "Ask Mrs. Mazel" feature or search of community forums provide expert advice on what to wear, what to bring and even what to expect when joining the celebration.
To start connecting with all friends and family on a guest list is as easy. With Facebook, Twitter, and Google+ integration it takes only a click. One can create an event, share memories, updates, photos, video, and even live chat with Aunt Sheila on the other side of the country.
Event merchants are encouraged to add their business information to our directory – first three (3) months are free. Local merchants can also create special "DEALS" for the mazeltov.com community.
About Mazeltov.com
Mazeltov.com is a new social-event website to congratulate, celebrate, and share all of life's happy occasions. In addition to having a national and international footprint, Mazeltov.com is also local. In a regional market, the company targets news, stories, events, and classifieds, as well as reaches out to local merchants who can offer discounted products and services, all of which will benefit local and national charities. Please visit http://www.mazeltov.com or http://www.facebook/mazeltovdotcom or write us info(at)mazeltov(dot)com