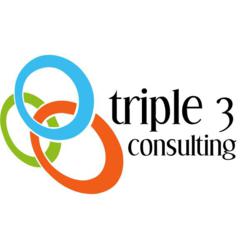 Phoenix, AZ (PRWEB) September 25, 2012
Nonprofit organizations are facing very difficult economic pressures these days, and need to be more efficient than ever. As financial support becomes more difficult to obtain, it is imperative that organizations focus their efforts on strategic planning, thoughtful fundraising and targeted cultivation.
Equally critical is the need to protect every dollar spent on operational and overheads, so that the most money can be directed at mission critical functions - grants, direct services or support.
With that in mind, Triple 3 Consulting is pleased to announce its launch, supporting nonprofit organizations, alumni associations, independent schools and charitable foundations. With a focus on strategic planning, campaign management, Raiser's Edge and DonorPerfect database training and configuration and event management, Triple 3 Consulting offers a full suite of services at affordable rates.
Triple 3 Consulting ensures that organizations streamline processes, improve efficiencies and direct their funds to the people who need it most.
Triple 3 Consulting offers a unique program entitled giveback, which donates 10% of all consulting fees back to the organization for whom it works. Triple 3 Consulting is fully committed to the nonprofit sector and aims to better the world one cause at a time.
For more information, please visit http://www.triple3consulting.com