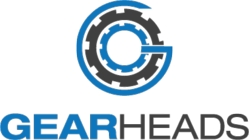 Rogers, AR (PRWEB) September 26, 2012
The electric car filled the dreams of car lovers and technology geeks for decades, but now that it's a reality, buyers are hesitant. According to GearHeads.org, GM's Chevy Volt, the most promising electric car on the market, is simply not selling. To avoid huge losses, the company has slashed prices by up to 25%, with new Volts selling for as low as $30,000.
That's good news for car buyers, according to GearHeads.org's Christina Drury, but bad news for GM, a company whose financial struggles during the recession are well known. "The problem is even further enhanced due to the fact that GM is already losing money on the Volt as it is," says Christina. "Manufacturing the car – which is costly because of the dual engine set up – costs approximately $60,000 to $75,000 per vehicle. In turn, when it hits the dealership, it is only being sold for approximately $40,000 before any discounts are applied."
It seems car buyers are a bit squeamish when it comes to putting out that kind of money on a car that is still viewed as being in the experimental stage. Most, it seems, would rather wait until the kinks are worked out to buy – or until the prices drop to more economic levels. For cutting-edge car buyers currently looking for the lowest carbon output at the best price, this is the time to buy.
Electric car shoppers looking for something more compact and cutting-edge, the Toyota iQ EV, a mini-car expected to go into full-scale production in the near future. At $45 for less car than a Chevy Volt, it's considered exceptionally pricey, but a potential big seller in big cities.
The GearHeads.org staff knows and loves cars, making the site a reliable resource for car shopping, car discussion, nostalgia and keeping in the know on all types of cars, SUVs and trucks. Car buying advice is added regularly, as well as site staples such as rumors, news and opinion. To keep up with the latest offerings, GearHeads.org offers a Facebook fan page, a Twitter Feed, and a GearHeads Google+ profile. There's no edgier source for car information, news, reviews, and rumors. Access to Gearheads.org is free, and no membership or registration is required.
###
For more information or media inquiries, contact Chris Riley at chris (at) gearheads (dot) org or (479) 644-8280.
About GearHeads.org
Led by Chris Riley and Bryan Barrett, GearHeads.org is a haven for car enthusiasts, casual drivers, car shoppers, automotive journalists and all-around gear heads who crave a trusted source where they can access the latest information, news, reviews, rants and rumors. Learn more at GearHeads.org. legacy – and some of the boldest, edgiest views on cars around.