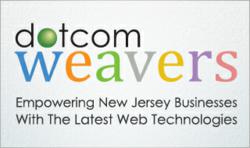 The website re-launch will help Something Different Linen take their business to the next level.
Paramus, NJ (PRWEB) September 26, 2012
Leading NJ web design company, Dotcomweavers recently launched a new website for Something Different Linen; New Jersey's premiere destination for specialty linens and contract cutting and sewing. Dotcomweavers completely revamped the original website, adding new functionality and innovative components not commonly seen in the fabric industry, along with an enhanced look and design and a more intuitive site navigation structure.
Innovative Functionality and Navigation
Something Different Linen (SDL) was in need of a website as extensive and customized their linen offerings are. Their partnership with the web developers at Dotcomweavers resulted in a new web 2.0 site that showcases the unlimited amount of printed linen options for any type of client. Customers can now browse offerings on the website by event, industry, by color family, fabric category, and product type. In addition, customers can also use a specialized fabric search and search by color or fabric name to pinpoint exactly what they are looking for and spend less time browsing aimlessly.
The top page navigation menu on the website was also updated to allow more effective browsing. The layout now caters to the specific industries most serviced by Something Different Linen. The improved website design has a dedicated navigation menu section solely for the hospitality industry, with several organized and product-rich sub-menus and product pages. This way, customers in this category can easily navigate through the website to locate the exact products that they need.
Increased User Interactivity
Customers on the website are now able to zoom into their fabric selection to get close up look at the fabric. They are able to thoroughly examine the fabric to see exactly what it would look like and make comparisons before they buy. There is also a relevant products feature that easily suggests similar fabrics to the particular product being viewed. This feature helps customers arrive at the best possible selection of fabrics for their needs. From there, customers also have the option to share the product page socially via Facebook, Twitter, etc., with just the click of a button.
The new website also features a flip book that allows users to digitally browse all of SDL's product catalogs, but with the same all functionality that would have if looking through an actual physical catalog. This is precursor to the ecommerce component of the website that is soon to be added. Additionally, website users can easily request custom quotes or live chat with representatives from Something Different Linen. This allows customers to quickly address any questions that may have or to easily place customized orders.
Intuitive Web Design
Along with implementing the new cutting-edge web development features for Something Different Linen, Dotcomweavers also handled the design of the website. The new website features a fresher, cleaner design and the design is less busy. There is just the right amount of white space and accent colors, which greatly improves the readability of the website. Dotcomweavers also designed a new logo for Something Different Linen, and was able to incorporate their company slogan into the image. As a result, Something Different Linen is able to keep their brand identity consistent across all platforms.
With all of these major improvements to http://www.somethingdifferentlinen.com, SDL has taken their online business to the next level due to the expertise of Dotcomweavers
About Something Different Linen
Something Different Linen is New Jersey's premiere destination for specialty linens and contract cutting and sewing. Based in Clifton, NJ, they have been dedicated to quality, style and innovation in service to the party, rental and hospitality industries for over. Their products include the very best and most versatile in table covers, overlays, runners, chair cushions and covers, table forms, skirting, and more — all manufactured here in the U.S.A. from domestically-woven textiles.
About Dotcomweavers
Dotcomweavers Inc. is a Paramus, New Jersey-based web development company that focuses on advancements in Internet technology to provide attentive service and solutions for cutting-edge businesses in New Jersey and New York: web development, website design, e-commerce and internet marketing (SEO).
Visit http://www.dotcomweavers.com or call (888) 315-6518 for more information about New Jersey website design and web development services provided by Dotcomweavers.