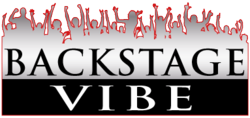 Several artists -- both emerging and established -- have pledged their support of Backstage Vibe™
New York, NY (PRWEB) September 25, 2012
Backstage Vibe™ (OTC Pinks: LDSI) recently completed several improvements to the site. Backstage Vibe™ is an innovative global social music platform serving the needs of musicians, rappers, songwriters, DJs, lyricists, music promoters and producers, and music vendors on one incredibly powerful online platform. It does this while also inviting fans to join the community to have fun and support their favorite artists.
An upgraded server was recently brought online to address the booming Vibe membership. This server upgrade will greatly enhance the user experience with the following benefits:
1. Speed -- everything on the site is faster
2. Chat (regular & video) -- a smoother interface due to the additional server resources dedicated to these features
3. Multimedia -- audio and video playback is also seamless due to the additional server resources dedicated to these features
4. Ease of expansion -- the process of 'stacking' additional resources on top of the new servers as we grow will be near seamless
5. Add features/functions -- the server provides the space/speed/memory necessary to continue to add to our already stellar feature set
In addition to the server upgrades, Backstage Vibe™ has brought new artists onto the platform and will continue to do so daily. Several artists -- both emerging and established -- have pledged their support of Backstage Vibe™. Watch for them to be Featured Artists in the coming weeks!
To take advantage of Backstage Vibe's™ incredible tool set for musicians and fans, visit http://www.backstagevibe.com.