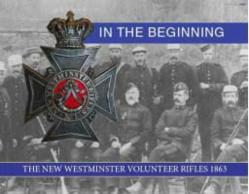 We are gratified by the support this project has received, We have received orders from descendants, relatives, historians and reserchers."
Vancouver, BC (PRWEB) September 27, 2012
The Royal Westminster Regiment, with locations in New Westminster and Aldergrove, is documenting its rich history in a book which will commemorate 150 years of service in the County of Westminster, a territory which extends from Burnaby to Boston Bar. For King and Country: 150 Years of The Royal Westminster Regiment can be previewed at http://www.vivalogue.ca/150_RWR_sample.html
A volunteer book team, coordinated by Sergeant Harley, has assembled a comprehensive collection of photographs, facts, memorabilia and records, many of which are being published for the first time. The book will be hard cover, printed in full colour and will list all sponsors and supporters in the preface. Major Book Sponsors, who contribute $500 or more, will have the opportunity to include a brief dedication which will appear in addition to their name as well as two limited edition numbered volumes, each in a custom slipcase. Book Supporters, who contribute $150, will have their name included and will receive one numbered edition. The Honorary Colonel and the book project team will present books to sponsors and supporters at a VIP launch event.
A standard edition is also available for pre-ordering at a cost of $80 and will be available in time for Christmas giving. Public sales will begin January 1, 2013. The book is being published by Vivalogue Canada and can be ordered online at http://www.vivalogue.ca.
"We are gratified by the support this project has received," said Colonel Baker-MacGrotty, Honorary Colonel and head of 'The Westies' C150 committee. "In addition to orders from many current and former regimental members, we have received orders from descendants dedicating a book in memoriam, relatives looking for a special Christmas gift, military historians and genealogical researchers."
The New Westminster Volunteer Rifles, predecessor to The Royal Westminster Regiment, were granted authority by Governor Douglas on November 20, 1863. As a fighting force, the Westies have been involved in every major conflict of the post-Victorian era. The Primary Reserve Light Infantry Battalion has served in the Boer War, World War I and World War II. It has also augmented numerous oversees deployments on UN and NATO missions in Bosnia, Croatia, Cyprus, the Golan Heights, Sierra Leone and Afghanistan. Members are currently serving overseas in Afghanistan and the Sudan. The Westies also have a long history of community support including the New Westminster Great Fire in 1898, the Fraser Valley floods in 1948, the Okanagan wild fires of 2003 and the Vancouver 2010 Olympic and Paralympic Winter Games.
ABOUT VIVALOGUE PUBLISHING:
Vivalogue is a specialty publisher with a particular focus on personal and oral history. Vivalogue offers research, writing, editing, design and printing services in Canada and the United Kingdom.