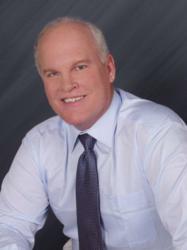 Miami, Florida (PRWEB) September 27, 2012
"Prices on lower grade corporate bonds have reached levels where it is only logical to conclude they have a much larger chance of going lower than higher," says James Korth, Managing Partner of J W Korth & Company.
Low grade corporate bonds have increased more than 12.00% this year according to studies by major banks. J W Korth & Company believes this may be an excellent point to take profits.
Korth goes on to say, "For corporate bonds at a 12.00% profit based on your cost you are recieving basically one and one half years' free interest and doing so at a low 15% capital gains tax rate if you have owned them more than 1 year. This might be a great move with the economy slowing and the 'Fiscal Cliff' coming over the horizon. Lower grade bonds often see much lower prices when a recession takes hold and the risk of corporate defaults increases. Further, even if the economy does much better, you can expect inflation to rise and interest rates to follow also putting pressure on bond prices."
About J W Korth & Company
J W Korth & Company (http://www.jwkorth.com) was founded in 1982 and has represented the fixed income needs many major corporations and the United States Government. Korth serves both institutional and high net worth retail investors and assists financial advisors with its broad reach and deep knowledge of the fixed income markets. Its primary expertise has always involved managing underwritings and dealing as a principal in all types of bonds. The firm is a Broker Dealer, Financial Advisor and a member of FINRA, SIPC, and the MSRB. Korth has offices in Miami, Orlando, and Lansing, Michigan and custodies and clears through RBC Capital Markets, Inc.