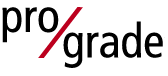 These antioxidants are some of the most effective tools we have for fighting free radical damage in the body.
West Palm Beach, Florida (PRWEB) September 27, 2012
Antioxidants have become a common part of the health and fitness lexicon, but not all sources of antioxidants provide the same benefit. Prograde Nutrition, a leading manufacturer of science-based health and dietary supplements, has selected acai berries as its weapon of choice in the battle against free radicals and chronic inflammation.
Acai berries are blue, red or purple berries that grow in the Amazon rainforest. Aside from their sweet flavor and high vitamin content, they also contain unrivaled levels of key antioxidants – most importantly, rare compounds known as anthocyanins and flavonoids. While these compounds are also found in blueberries and grapes, Prograde chose acai berries because of their particularly high concentration.
"These antioxidants are some of the most effective tools we have for fighting free radical damage in the body," explained Jayson Hunter, Prograde's director of research. "Anthocyanins are of particular importance because they can enter individual cells in a whole, stable form and go to work. They help stop cell damage and ultimately they may help to improve lives."
Antioxidants work by stabilizing free radicals, or unstable molecules that float through the body. Left on their own, free radicals will damage living cells by stealing electrons from them in order to stabilize their own molecular structure. Anthocyanins and flavonoids are able to balance out these free radicals while remaining stable themselves, blocking some of the most severe types of damage the body faces.
"Aside from the free radical damage, acai also fights inflammation. There are a number of enzymes in the body that cause low-level, chronic inflammation, and this has been linked to a huge variety of life threatening diseases. Antioxidants from acai berries may stop the release of these enzymes, reducing inflammation and possibly lowering the risk of heart disease, strokes, Alzheimer's – the list goes on."
Prograde includes a powerful concentrate of acai berry in Prograde Genesis, the company's premiere greens powder and health supplement.
About Prograde
Prograde Nutrition was founded by fitness experts who wanted to find higher quality supplements for their clients. Prograde emphasizes careful scientific research and testing, and distributes its supplements only through qualified medical and health professionals. Information can be found at http://www.getprograde.com/acai-and-inflammation.html.