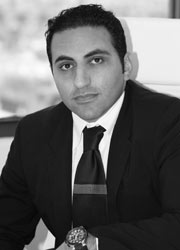 Los Angeles, CA (PRWEB) September 25, 2012
The Dog Bite Lawyers of Banafsheh, Danesh & Javid, P.C. recently obtained a $495,000 Settlement for their client who was involved in vicious dog bite attack in the city of Los Angeles (Los Angeles County Superior Court, Case No. BC461733). As is the case with many dog bite attacks, the victim in this case was a child, a 6 year old girl.
The settlement agreement indicated that on or about September 18, 2010, at approximately 10:30a.m., the Defendant, a woman, returned home after finishing walking her dog. She saw the plaintiff, a 6 year old girl, with her Mother on the street. The mother asked if they could come onto the property and see the dog. The Defendant agreed. The only warning was that the girl should first let the dog sniff her hand and not to pet the dog on its head.
The settlement went on to say that the young girl complied with Defendant's instructions. As she was petting the dog the Defendant's attention was directed toward the mother and not the child. As the girl was bending down to pet Defendant's dog, the dog lunged at her tiny body and latched onto her face ripping a portion of her skin from the right side of her face/forehead. The dog attack was totally unprovoked.
According to the settlement agreement, when the girl was finally freed from the dog's control, blood began to gush out of the wound. Defendant invited the girl and her mother into her house where she attempted to use a dry cloth to stop the bleeding, however, due to the severity of the bite the bleeding could not be controlled and the Defendant immediately drove the girl and her mother to Cedars Sinai Medical Center where she received the proper medical care.
The settlement agreement also indicated that at the time of the attack, the Defendant knew that the dog had previously bitten two other people and that the dog had a tendency to bite people if they made sudden movements. The Defendant was also aware that the Puli breed was trained to nip at the heels of sheep.
Dog bite attorney and BD&J Law co-founder and partner Kevin Danesh was the attorney of record in the case.
About Banafsheh, Danesh & Javid, P.C.
The offices of BD&J have been representing the injured for more than 10 years. The firm's partners have a combined 50 years of experience practicing California Law and they have a 97% success rate for the cases they take on. The firm takes on all manner of personal injury cases, including Los Angeles motorcycle accidents, car accidents in Los Angeles, truck accidents, dog bite cases and much more.
For a limited time, the partners of Banafsheh, Danesh & Javid, P. C., are offering free, no obligation consultations of potential cases. They can be reached 24/7 at 800-820-1111.