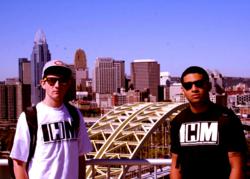 Cincinnati, Ohio (PRWEB) September 26, 2012
IHM Global Media Corp. AKA: International House Movement (IHM) is taking its first imminent step into the US dance music spectrum by launching a division in the United States which, with the combined forces of their partners, will introduce the brand with the announcement of a co-hosted Spring Break electronic dance music tour alongside DJ Mag Caribe.
"We will be introducing a number of new and exciting EDM media platforms nationally in the United States over the coming year – the details of which are undisclosed at the moment – we felt it appropriate to host an exciting launch party, as our Midwest office will be based out of Cincinnati, Ohio, a region with a strong student population we decided to give our fellow party people a taste of the IHM lifestyle, no one day events, rather a five day spring break mini-festival" says Scott Glass, IHM's business development manager. "We've partnered with Student City – a long-time contributor to Spring Break vacation events – and DJ Mag Caribe to bring a great dance tour to Punta Cana this coming year, March 17th – 21st."
The launch of IHM Midwest achieved through a joined venture alongside partners Weston Hebert – Director of Operations, and Joe Wills – Brand Manager, comes during a time of explosive growth for the young IHM, an organization at the forefront of dance music media. "IHM Midwest is our "pied-â-terre" in the United States, the first step of many" said Glass, the French reference relevant to his upbringing in Montreal, Quebec, a city famous for its nightlife and cutting edge dance music culture.
This culminated partnership's imminent spring break tour will be attracting electronic dance music fans from all over the Midwest to the scenic beaches of Punta Cana for an unparalleled vacation experience, "We have limited space for this inaugural event" Said Weston Hebert, "I am not at liberty to disclose details at the current time, however I can say that our EDM Spring Break event will coincide with dance music's leading industry event(s) Winter Music Conference (WMC March 15th – 24th) and Ultra Music Festival (March 22nd – 24th) in Miami, Florida... so with the worlds leading EDM artists collectively gathered in Miami, a short 1 hour flight from Punta Cana, we've been pleasantly surprised by the number of DJ MAG TOP 100 artists who have signed on to create an unparallel Spring Break experience."
DJ Mag – Electronic Dance Music's most predominant media brand, a repeated winner of dance music's prestigious IDMA award for "Best EDM media" – are enthusiastic about the opportunity to provide electronic music fans with yet another experience to remember, and the coverage to prove it. "Earning a place on the DJ MAG TOP 100 is unparalleled, as an artist I am grateful to all the fans who voted to put me there, I am also grateful to DJ Mag. When I was invited to play Spring Break in Dominican Republic during Miami music week I felt it would be a great opportunity to show some fan appreciation and play some really cool intimate parties, and the pinacolta's are a bonus " said one DJ MAG TOP 100 artist that IHM has requested remain anonyms until the official roster is announced in the coming month.
So as electronic dance music explodes globally, rapidly gaining wide spread acceptance and appreciation, the timing could not be any better. IHM Global Media Corp, IHM Midwest and DJ Mag Caribe are all excited about the opportunities that lay ahead, and welcome all to join in the festivities. It is best summed up in the organizations clever catch phrase... IHM – "Join the movement"
For more details please contact:
Scott Glass
Business Development Manager
IHM Global Media Corp
sglass ( at ) ihmmusic (dot) com