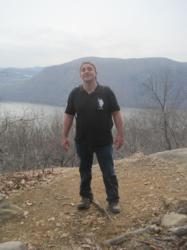 (PRWEB) September 26, 2012
An eBay business website, full of strategies, secrets, ideas, and resources for buying and selling on eBay, has been published online by Donny Lowy, the CEO of a New York wholesale closeout business, CloseoutExplosion.com, based in Brooklyn, NY. The eBay business website can be read online for free.
The articles, published by an experienced online entrepreneur, contains practical information for people looking to start selling on eBay, and for those who want to maximize the potential of their eBay business.
"As a wholesaler who has supplied brand name products, closeout merchandise, overstock clothing, and designer shoes to eBay sellers, I have learned what it takes for an eBay seller to make real money. I have published an interesting resource of information that can be read by anyone for free. I realize that the more successful an eBay seller is, the more merchandise he or she can purchase from my wholesale closeout business, so it is win-win situation for both of us," said Donny Lowy, who also exports brand name suits, dresses, and handbags to retailers located in Nigeria, Trinidad and Tobago, Guyana, Kenya, and other countries.
The best part is that eBay sellers can visit his Brooklyn wholesale warehouse and make their own product selection. There are no minimums in the warehouse, making it an ideal wholesale shopping location for online sellers just starting out.
Closeout Explosion reviews many eBay sales strategies in its eBay Secret Book website. Important eBay topics are covered, such as:
How To Save Money While Traveling To Purchase eBay Wholesale Merchandise
Picking The Optimal Starting Price For Your eBay Auctions
Promotion Techniques For Attracting Traffic To Your eBay Listings
The Sales Power Of An eBay Store
How To Really Use A Drop Shipper For eBay
Proven eBay Sales Techniques By Veteran eBay Sellers
9 Reasons For Doing Joint Ventures On eBay
Why You Should Never Enter A Price War On eBay
How To Supercharge Your Online Sales By Eliminating Objections Ahead Of Time
Knowing The Rules For Selecting Hot Items For eBay
eBay Customer Service That Produces Long Term Customers
In addition to this eBay website, Donny Lowy also publishes websites that offer tips on the wholesale, closeout, and flea market business. His closeout business supplies a wide range of customers, from boutiques in Nigeria, to tourist shops in the US Virgin Islands, to flea market vendors in New York.
His Brooklyn warehouse carries department store overstock, store returns, private label closeouts, designer shoes, and premium handbags.
The profit potential of an eBay seller is amazing, especially when you realize how there are hundreds of millions of eBay buyers ow many categories exist, such as real estate, cars, businesses, collectibles, clothing, toys, and more. There are very low barriers for entry, so pretty much anyone with an Internet connection, that follows the eBay rules, can start selling online today.