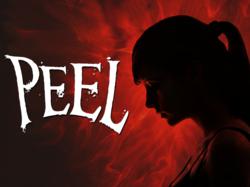 Los Angeles, CA (PRWEB) September 26, 2012
Independent filmmaker and concept artist Marc Samson is turning to Kickstarter to raise funds for his latest feature film project.
Samson's film has a 30-day fundraising window, from start to finish. If the allotted budget ($99,666 US) isn't raised before October 26, all pledges are cancelled and the film will not be funded.
When asked about using Kickstarter, Samson said, "It's a good way to test your concept. Do you want more Hollywood remakes or original horror movies? We'll let the horror fans decide."
It's Samson's first experience with crowd funding but not his first foray into filmmaking. He wrote and directed the movie Interstate, starring Shiloh Fernandez (Red Riding Hood, The Evil Dead.) He also worked as a concept artist on several major motion pictures including the Academy Award-winning Hugo.
Peel is about a paranoid schizophrenic teen who lives in a high-rise building with her brother. After a huge blackout, she begins to suspect that alien creatures are taking over the building by disguising themselves with skin peeled from their victims.
Samson's movie is a throwback to the horror movies of the early 80s. Beyond the set design and wardrobe, it will feature grainy lo-fi aesthetics punctuated with heavily synthesized tracks. Further touches will include practical special effects and retro graphic design.
Visit the Peel Kickstarter page here
About Marc Samson: Marc Samson is an award-winning filmmaker and concept artist. His directed works include short narrative films and feature-length fiction.
Contact: Marc Samson, marc(at)samson-films(dot)com