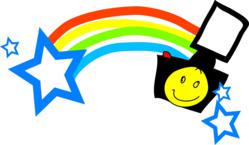 "Children with chronic illness tend to experience issues with self-image and creating art with pictures of their experience can be so therapeutic."
San Diego, CA (PRWEB) September 25, 2012
Picture Me Happy (picturemehappy.org) has announced that it will now be working to bring its arts-in-medicine, photography-based program to Rady Children's Hospital -San Diego beginning Thursday, September 27 at 10am.
Picture Me Happy aspires to stimulate the healing process and enhance a sense of overall wellbeing by bringing the creative process of a photography-based program to chronically and terminally ill children in hospitals throughout Southern California. Picture Me Happy, through the generous support of foundations and private donations, accomplishes this goal by encouraging children to shoot their own photos and then to use the photos in designing their own personal magazines.
"The Child Life team at Rady Children's is excited to have Picture Me Happy come and provide activities for self-expression for patients!" remarked Lead Child Life Specialist, Carolyn Harvey, MS, CCLS. "Children with chronic illness tend to experience issues with self-image and creating art with pictures of their experience can be so therapeutic."
The Picture Me Happy program at Rady Children's is expected to run monthly and will include rotations through the Hematology/Oncology playroom and the Dialysis/Transplant, Medical playroom, working with children suffering from chronic diseases like cystic fibrosis, Chron's disease, diabetes as well as those with cancer and blood disorders or awaiting kidney transplants.
"We are thrilled to have the opportunity to work with the kids and the staff at Rady Children's," noted Tim Courtney, founder of Picture Me Happy. "So far we have been fortunate enough to work with Miller Children's Hospital in Long Beach for the past five years and we couldn't be happier to add Radyto our outreach in Southern California."
About Picture Me Happy
Picture Me Happy is a non-profit 501 (c) (3), who through a creative program, bring a brighter day to hospitalized, chronically and terminally-ill children in Southern California. Visit picturemehappy.org for additional information.