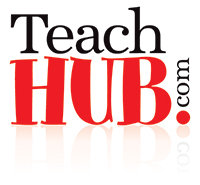 (PRWEB) September 27, 2012
TeachHUB.com hosts contests and giveaways to help make the lives of teachers a little brighter. With the Pocket Poster Giveaway, teachers can start the year off right by winning free learning aids for students.
Each week, three lucky teachers will win a 10 pocket poster set (150 total pocket posters) in their chosen subject matter. Every Friday there be one winner for each subject, Science, Math or Language Arts.
Pocket Posters are a simple and affordable reference book that will help with homework assignments, class activities and revisions. The colorful and informative books contain 30 of Daydream Education's award-winning posters that highlight key curriculum topics in a bright and colorful format.
The posters are best for grade levels 3-5.
Participants can enter daily for their chance to win.
Details and information about this new giveaway can be found on the Pocket Poster Giveaway page.
Contests and giveaways are only a few of the many resources available on TeachHUB. TeachHUB also provides teachers with daily video writing prompts, classroom tools, educational news, and professional development. Those interested in receiving weekly updates on the new resources available on TeachHUB can sign up for the free TeachHUB Happenings newsletter
About TeachHUB.com
Established by teachers, for teachers, TeachHUB.com offers educators recommended classroom tools, professional development, daily lesson plans, and education news. The website is dedicated to improving the quality of education and invests in the opinions of teachers when providing the ultimate and convenient support both inside and outside of the classroom.