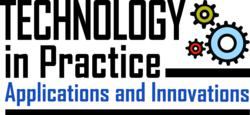 Technology in Practice is a flexible digital curriculum that is designed to illustrate the importance of technology and innovation in daily life.
Dubuque, Iowa (PRWEB) September 28, 2012
Kendall Hunt Publishing Company has announced the completion of a new supplemental science program designed to help educators address STEM learning goals in the middle grades.
"Technology in Practice: Applications and Innovations is a flexible digital curriculum that is designed to illustrate the importance of technology and innovation in daily life," said Janet Meyers, director of product development. "Developed by BSCS, the nation's premier science study and developer of research-based science curriculum, the program helps students in grades 6-9 understand the role that technology and engineering play in human problem solving and sets the stage for future study of those disciplines."
Technology in Practice consists of three interactive modules that are accessible from any Internet-enabled device and can be taught in any order:

Technology and the Diversity of Limits
Responding to Patterns of Change
Designing Environmental Solutions
Each module contains four chapters that can be completed in six weeks. An introductory chapter, Doing Technology, is also included with each module in order to provide students with an overview of the importance of technology in today's world and establish a basis for how they should perceive technology, engineering, and innovation.
Technology in Practice identifies a variety of design, engineering, and testing concepts and helps students apply them through engaging interactive activities that can be launched directly from each module. Hands-on classroom activities further extend lessons and demonstrate key concepts.
"Kendall Hunt and BSCS are both well-known leaders in hands-on science education, and the new Technology in Practice curriculum is a logical next step in terms of our longtime commitment to ensuring that students have a relevant context for learning and ways to apply the new skills they're developing," said Meyers.
Technology in Practice supports the National Research Council's Framework for K-12 Education and the goals of the Next Generation Science Standards. To view a sample chapter, go to kendallhunt.com/sneakpeek. For more information, call 800-542-6657 or visit kendallhunt.com/technologyinpractice.
######
About Kendall Hunt:
Kendall Hunt develops high-quality, research- and inquiry-based curriculum solutions that meet educational standards and integrate the appropriate use of technology as a learning tool. It also provides continuing support to educators through customized professional development programs designed to provide strong support to teachers and fully engage students in the classroom and at home.