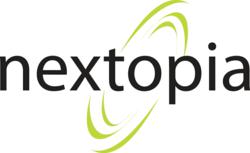 Nextopia is a great co-pilot to help SkyGeek.com deliver exceptional eCommerce.
Toronto, Ontario (PRWEB) September 26, 2012
Today Nextopia Software Corporation announced that SkyGeek.com selected Nextopia Search and Navigation to power their eCommerce website. To support the sale of aviation parts and accessories for professionals and enthusiasts, Nextopia sophisticated search and navigation products are designed to enhance the SkyGeek.com shopping experience.
"We made the switch to Nextopia from another provider because they were no longer meeting our needs and that's even after six months of customization – Nextopia worked right out of the box without any tweaks," said Rob Rose of SkyGeek.com. "At SkyGeek.com, we pride ourselves on offering a vast array of aviation parts and accessories -- from aircraft fluids, to airplane calendars, to undercarriage and tires -- we have just about anything the aviation aficionado would want. So with the myriad of products to chose, Nextopia Search and Navigation ensures that our customers quickly find the exact part. Nextopia is a great co-pilot to help SkyGeek.com deliver exceptional eCommerce."
"Nextopia offers the search and navigation experience that customers require to experience exceptional eCommerce," said Sanjay Arora, CEO of Nextopia. "SkyGeek.com website customers will definitely appreciate the accurate and specific search results for their aviation product purchases – all powered by Nextopia."
Nextopia Search is an intelligent, eCommerce site search solution to leverage customer search and purchase behavior analysis and deploy sophisticated merchandising strategies. For more information, visit http://www.nextopia.com
Resources:
Website: Nextopia.com
Facebook: https://www.facebook.com/NextopiaSearch
Twitter: @Nextopia
About SkyGeek.com
SkyGeek.com specializes in all things related to aviation, selling thousands of high quality, FAA approved items including airplane parts and accessories, tools, books, gifts and more for pilots, mechanics, owners and enthusiasts. The family run business was established in 1969 and is housed in a modern, 10,000 square foot hangar facility located next to its own runway at the family's airport. The SkyGeek family prides itself on having the largest selection at the best prices with outstanding customer service.
About Nextopia Software Corporation
A pioneer in providing specialized Internet search products and services since 1999, Nextopia Software Corporation delivers next generation information retrieval technology to businesses and online retailers. Based in Toronto, Ontario, Canada, Nextopia offers more than 1,400 retailers next generation search and site navigation technology. Whatever the need, whatever the problem, Nextopia helps retailers convert browsers into buyers. For more information, visit http://www.nextopia.com.
-- 30 --