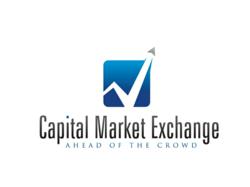 Boston, MA (PRWEB) September 27, 2012
Sheamus McGovern, Chief Technology Officer, at Capital Market Exchange (CMX) was invited to speak at the Microsoft New England and Development Centre. The meet up was organized by Boston Predictive Analytics group that furthers understanding and proficiency regarding Predictive Analytics. The meet-up was attended by technology and financial professionals interested in hearing McGovern's views. Capital Market Exchange, is the Boston based fixed income analytics platform for institutional investors.
Presenting views formed from working with well-regarded institutional asset managers on the applicability of Machine Learning, McGovern emphasized the importance of unstructured data to bond investors. He stated that, "Most of the data available in the market today is structured, but fixed income asset managers tends to rely on unstructured date 90% of the time to make their investment decisions." McGovern and his team at Capital Market Exchange are currently working on analytics to classifying unstructured data to provide fixed income investors with actionable tools to make sense of momentum and direction of the bond market.