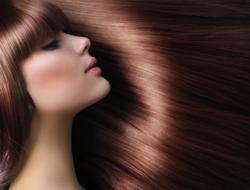 smooth-out about 100% of frizz and volume...effectively reduces 80% of curl retention
Miami, FL (PRWEB) September 28, 2012
TheBeautyPlace.com welcomes salon-quality hair product Agave Oil. Agave oil is Bio Ionic's new smoothing hair product line designed for hair that is frizzy, dry, or damaged. The Agave Oil line's ingredients derive from Mexico's Blue Agave Plant. The Agave plants Amino Sugars encapsulate each hair strand, locking moisture in, maintaining each strands moisture balance. Each product for cleansing, conditioning, and styling are featured.
The Healing Oil Treatment is a lightweight, non-greasy hair serum ideal for all hair types. The hair oil treatment is contained in a dark jar to protect the valuable nutrients inside the oil from oxidizing and losing its smoothing properties if exposed to heat, light or air. It is packaged with a pump for easy access to oil when styling. The client reviews "have been excellent," stated Rebecca, lead beauty consultant of the online company. "Clients are impressed with this hair serum. Its moisturizing properties make it ideal for naturally curly hair types, but its main purpose is to smooth, restore, and transform unmanageable frizzy hair." For best results, using the Agave Healing Oil treatment before and after using any Bio Ionic heated styling tool to achieve and maintain smooth and frizz-free hairstyle is recommended.
Agave Oil's Smoothing Treatment uses no formaldehyde or formaldehyde derivatives to smooth-out about 100% of frizz and volume. It effectively reduces 80% of curl retention. It promises to transform hair and leaving it sleek and smooth for up to 12 weeks. Many clients are beginning to forgo smoothing treatments which employ chemicals like sodium hydroxide and formaldehyde to straighten hair. This smoothing treatment met OSHA and FDA standards of safety.
The Agave Oil Smoothing Shampoo and the Agave Oil Smoothing Conditioner are to be used in conjunction with the healing oil treatment and the smoothing treatment. The smoothing shampoo nourishes, hydrates, and smoothes hair. Its sulfate-free formula gently removes styling build-up, and protects color-treated hair if used daily. The Agave plant sugars moisturize hair, hydrating it, preventing frizz.
The Agave Oil Smoothing Conditioner helps tame flyaways, and restores hair natural-looking shine. The conditioner is applied only at the ends of hair because they tend to be drier. "If your hair is dry at the ends it's because the natural oils found in the scalp haven't traveled down the hair shaft," stated Rebecca. "Use the conditioner only at the ends and leave on for around 5 minutes. You can leave a small amount on hair, and it becomes a leave-in treatment", Rebecca mentioned.
Follow TheBeautyPlace.com
On Twitter: @TheBeautyPlace
On Facebook: Facebook.com/pages/TheBeautyPlacecom/125435188536?ref=ts
TheBeautyPlace.com Blog: http://www.blog.thebeautyplace.com