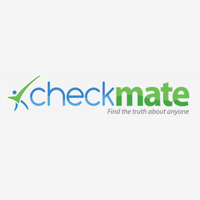 Las Vegas, NV (PRWEB) September 27, 2012
Online criminal background check company, Instant Checkmate, has experienced a groundswell of new social media users in major social networking sites including Facebook and LinkedIn. The startup company has amassed over 13,500 Facebook fans since the launch of the company wide social media outreach campaign, and now plans on expanding into other online forums and social sites.
The purpose of the social media outreach program was to develop real time dialogue between the company and its consumer base, and to make it even easier to connect with customer service representatives. Secondary objectives for the program include more broad, thematic corporate goals like branding and direct marketing.
The company is customizing its approach for each social network to maximize efficiency. Instant Checkmate's LinkedIn profile, for example, is being used as a recruiting tool, in an effort to utilize their current employee's preexisting social networks to attract top talent to their respective teams. The company's Facebook and Google+ pages are being used to provide customer service to individuals, and collect testimonials from the company's current user base. Instant Checkmate also uses these sites as promotional tools, sharing articles from the company's blog and offering tips on how to maximize usage of the website.
With the expansion of the program, Instant Checkmate's social media campaign is slated to spread into lesser known, experimental social networks such as CrunchBase, a wiki-style free database of technology companies, people, and investors with profiles that anyone can edit. The company also still maintains an active Myspace account to reach an even wider audience of social media users.
"The idea is, we want to be everywhere our customers are. Some people like talking to a live person on the phone, and of course we provide that as an option, but a lot of users prefer the accessibility of social media as a way to interact with an organization, and investing in a strong online presence just makes sense since we are an Internet startup," said the company's social media consultant, Kristen Bright. "So, we've opened up as many communication channels as possible so that everywhere they are, we're just a click away!"
Instant Checkmate has reported a "dramatic increase in user engagement" on social media sites since launching the initiative, and plans to continue expansion indefinitely.
About Instant Checkmate.com
Instant Checkmate is an online background check service available to individuals on a subscription basis. Instant Checkmate conducts a comprehensive search of federal, state and local records, including criminal background checks, sex offender registries, and publicly available records stored in private databases. For more information about Instant Checkmate, please visit our website at http://www.InstantCheckmate.com or connect with Instant Checkmate on Facebook.