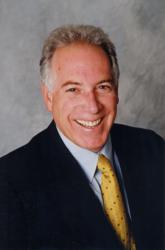 This will help leaders better monetize IT and generate powerful knowledge about customers, employees and competitors.
Gaithersburg, MD (PRWEB) September 26, 2012
GXS, a leading provider of B2B integration services, today announced that Futurist and Author Dr. James Canton will present the keynote address at its annual Customer Forum event on October 1, 2012. Dr. Canton will explore the connected economy and the future of IT.
"I am looking forward to have the opportunity to keynote GXS's Customer Forum. With the constant changes in IT, business is being transformed daily by innovation," said Dr. James Canton. "My objective is to advise industry leaders how to create new competitive advantages in their organizations by leveraging the new innovative IT landscape. This will help leaders better monetize IT and generate powerful knowledge about customers, employees and competitors."
Dr. James Canton is an internationally recognized futurist known for his accurate forecasts about trends and their impact on customers, business and society. He is Chairman and CEO of the Institute for Global Futures, a San Francisco-based Think Tank that advises Fortune 1000 companies and governments. The author of Technofutures: How Leading-Edge Innovations Will Transform Business in the 21st Century and The Extreme Future, Dr. Canton has been featured in publications including Fortune, New York Times, Wall Street Journal and U.S. News & World Report. Dr. Canton has also served as a CNN commentator, advisor to the White House, the National Science Foundation and has served on advisory boards at MIT's Media Lab, Europe and Motorola.
The 2012 GXS Customer Forum is an invitation-only event that offers attendees the opportunity to connect with their peers and learn to improve their B2B processes. Themed "Making Connections," the event focuses on sharing experience and advice on maximizing the value of B2B managed services and supply chain integration from some of today's supply chain leaders. Throughout the three-day event, sessions will offer attendees the most up-to-date information available on key trends and opportunities for B2B integration. Click here for more information.
About GXS:
GXS is a leading B2B integration services provider and operates the world's largest integration cloud, GXS Trading Grid®. Our software and services help more than 400,000 businesses, including 22 of the top 25 supply chains, extend their partner networks, automate receiving processes, manage electronic payments, and improve supply chain visibility. GXS Managed Services, our unique approach to improving B2B integration operations, combines GXS Trading Grid® with our process orchestration services and global team to manage a company's multi-enterprise processes. Based in Gaithersburg, Maryland, GXS has direct operations in 20 countries, employing more than 2,400 professionals. To learn more, see http://www.gxs.com, read our blog at http://www.gxsblogs.com, follow us on Twitter at http://twitter.com/gxs and join us on LinkedIn at http://www.linkedin.com/company/gxs. You can also access our public filings with the Securities and Exchange Commission at http://www.sec.gov/edgar.shtml.
FORWARD-LOOKING STATEMENTS
This press release may contain "forward-looking statements." All statements, other than statements of historical facts that address activities, events or developments that the company expects, believes or anticipates will or may occur in the future are forward-looking statements. These forward-looking statements are affected by risks, uncertainties and assumptions, including but not limited to those set forth in the company's public filings with the Securities and Exchange Commission, including its Annual Report on Form 10-K and its Quarterly Reports on Form 10-Q. Accordingly, actual results or outcomes may differ materially from those expressed in the forward-looking statements. You should not place undue reliance on these statements and the company undertakes no obligation to update or revise any forward-looking statements to reflect events or circumstances that may arise.
All products and services mentioned are trademarks of their respective companies.