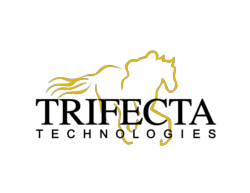 Trifecta Technologies, working closely with our marketing team, did a tremendous job of creating a comprehensive yet easy-to-use tool that became an instant hit with festival attendees
Bethlehem, PA (PRWEB) September 26, 2012
ArtsQuest's new Musikfest app was honored during the International Festivals & Events Association's(IFEA) 57th Annual Convention & Expo in Denver, Colo., Sept. 21-23. The mobile application, designed by Trifecta Technologies of Allentown and ArtsQuest, captured a Gold Pinnacle Award for the Best Festival/Event Mobile Application during the IFEA/Haas & Wilkerson Pinnacle Awards Ceremony Sept. 21 at the Denver Marriott Tech Center.
"It's quite an honor to be recognized in the IFEA Pinnacle Awards, an international competition that draws entries from prestigious festivals and events around the world," said ArtsQuest Vice President of Marketing and Public Relations Curt Mosel. "Trifecta Technologies, working closely with our marketing team, did a tremendous job of creating a comprehensive yet easy-to-use tool that became an instant hit with festival attendees. We are very excited about the response to this year's app, and we're already working on enhancements for 2013."
Debuting in July 2012, the Musikfest app featured comprehensive information on Musikfest's 300-plus performers, 60 food vendors and 40 artisans, as well as an interactive festival map and schedules, festival updates in real-time and more. More than 17,000 users downloaded the app, available for iPhone, iPad and iPod Touch, by the time the festival ended Aug. 12.
"ArtsQuest should be very proud to be named a Gold Pinnacle Award Winner by the IFEA and we're honored to have played a part in their winning this impressive award," said Doug Pelletier, president and founder of Trifecta Technologies. "Our team, along with everyone at ArtsQuest, is dedicated to delivering the best mobile app technology to Musikfest attendees and we couldn't be more excited to create an even better app for the 2013 festival."
Sponsored by industry leader Haas & Wilkerson Insurance, the IFEA professional competition draws entries from among the world's top festivals and events. Winning entries this year came from organizations as diverse as the National Cherry Blossom Festival, Washington, DC; Houston Livestock Show & Rodeo, Houston, Texas; Kentucky Derby Festival, Louisville, Ky.; Norfolk Festevents, Norfolk, Va.; 500 Festival, Indianapolis, Ind.; Dublin Irish Festival, Dublin, Ohio; Cherry Creek Arts Festival, Denver, Colo.; and the Pasadena Tournament of Roses, Pasadena, Calif. International contenders included such diverse event organizations as the Hanseong Bakje Cultural Festival, Seoul, Korea; Showtime Events, New Delhi, India; World Gourmet Summit, Singapore; Krakow Festival Office, Krakow, Poland; Rotterdam Festivals, The Netherlands; Festival Lent, Slovenia and Shambhala Music Festival, Nelson, British Columbia, Canada.
Headquartered in Boise, Idaho, the International Festivals & Events Association (IFEA) is The Premiere Association Supporting and Enabling Festival & Event Professionals Worldwide. In partnership with global affiliates under the umbrellas of IFEA Africa, IFEA Asia, IFEA Australia, IFEA Europe, IFEA Latin America, IFEA Middle East (MENASA), and IFEA North America, the organization's common vision is for "A Globally United Industry that Touches Lives in a Positive Way through Celebration." The Association offers the most complete source of ideas, resources, information, education and networking for festival and event professionals worldwide.
For a complete list of winners and more information on the IFEA, go to http://www.ifea. com.
ABOUT TRIFECTA TECHNOLOGIES
Now in its third decade, Trifecta Technologies develops innovative, high-value web-based business solutions using the latest eCommerce, Salesforce Platform, web application and mobile technologies. Trifecta is an IBM Premier Business Partner and Salesforce.com Silver Cloud Alliance Partner, with a rich history of helping clients achieve successful outcomes. Trifecta is headquartered in Allentown, PA with development centers in Toronto, Ontario and Visakhapatnam, India. To learn more, visit trifecta.com.
ABOUT ARTSQUEST
ArtsQuestTM is a Bethlehem, PA-based nonprofit dedicated to presenting music, arts, festivals, cultural experiences and educational and outreach programs that aid in economic development, urban revitalization, cultural arts and community enrichment. Through festivals such as its flagship event, Musikfest®; the Banana Factory® cultural arts and education center; and the ArtsQuest Center and SteelStacksTM arts and cultural campus, ArtsQuest's programming reaches more than 1.5 million people annually.
For more information on ArtsQuest, visit http://www.artsquest.org or call 610-332-1300.
CONTACT:
Mark Demko, ArtsQuest
Ph: 484-634-180
Mike Corr, Trifecta Technologies
Ph: 610-530-2834