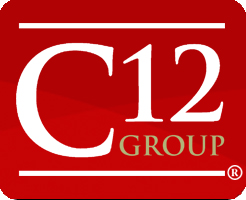 Greensboro, NC (PRWEB) September 25, 2012
Buck Jacobs to present A Strategic Plan for Ministry at NewVo Business Conference, November 3, Atlanta, GA.
On Saturday, November 3, Buck Jacobs, Chairman and Founder of The C12 Group, LLC, will present A Strategic Plan for Ministry to attendees at the NewVo Business Network Conference on Kingdom Business which will be held at the Simpsonwood Conference Center in Atlanta, GA, November 1-3, 2012.
The mission of NewVo is to network, facilitate, and engage individuals from the North American business community to start and grow businesses abroad with a focus on the double bottom-line of sustainable business and Christian discipleship among those who may never have heard the Good News of Jesus Christ.
Mr. Jacobs has an extensive background in successful organizational development based on the principles found in scripture and has written several books and feature magazine articles, including A Light Shines Bright in Babylon – A Handbook for Christian Business Owners and A Strategic Plan for Ministry – A Business Owners Guide to Business as Ministry.
The NewVo Conference will bring together current and future Kingdom Business practitioners to present, investigate, and explore the logistics and practical aspects of starting and maintaining a Kingdom Business with a double bottom-line. Jacobs will lead Conference attendees through practical application of the principles found in A Strategic Plan for Ministry.
For more information or to register go to http://www.newvobusiness.com
C12 is a growing national network of 1000+ members in 75 metro areas across America. Each group is comprised of Christian CEOs and business owners who seek to grow professionally and spiritually with other like-minded executives. Annual revenues of companies represented in C12 membership range from one million to more than one billion dollars. C12 groups focus on life-long learning and interaction among business professionals through "best practice" business and ministry materials that incorporate Biblical Principles.
NewVo Business is a community of believing entrepreneurs, business owners, and C-level executives whose goal is to influence and steward resources in the development of new business ventures among the least-reached peoples and areas of the world.
# # #
If you would like more information on The C12 Group, please visit http://www.C12Group.com or contact C12's Home Office (336-841-7100 or info(at)C12Group.com).
The C12 Group
4101 Piedmont Parkway
Greensboro, NC 27410
Phone: 336-841-7100
info(at)C12Group.com
http://www.C12Group.com