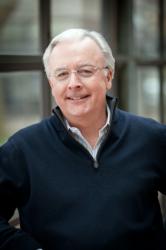 Bill Stuart, Synacor Chief Financial Officer, will address The Western New York Investors Conference at 12:50 p.m. on Friday, September 28, at the Buffalo Marriott Niagara, Amherst, NY
Buffalo, NY (PRWEB) September 26, 2012
Synacor, Inc. (NASDAQ: SYNC), leading provider of next-gen startpages, TV Everywhere solutions and cloud-based services across multiple devices for cable, satellite, telecom and consumer electronics companies, today announced that Synacor Executives Ron Frankel, Bill Stuart, Michael Bishara and Jaafer Haidar will be speaking at various engagements throughout the fall season including Digital Hollywood, SNL Kagan Multichannel Summit and Western New York Investors Conference.
Bill Stuart, Synacor Chief Financial Officer, will address The Western New York Investors Conference at 12:50 p.m. on Friday, September 28, at the Buffalo Marriott Niagara, Amherst, NY. The conference provides an opportunity to see and hear about the unique diversity of dynamic companies and to learn more about the success stories that continue to emerge out of Western New York. A live webcast can be accessed at http://p2.viavid.com/player/index.php?id=101890 and subsequently will be available on Synacor's investor relations website: http://investor.synacor.com.
On Wednesday, October 17, Michael Bishara, Vice President and General Manager of TV Everywhere, will address Digital Hollywood Fall in Marina del Rey, California. Bishara, a TV Everywhere, broadband and cable expert formerly of HBO and the HBO GO conception and launch, will speak on the panel "Over the Top Platforms - TV, iPad - Tablet - Smartphone - PC - Connecting into the Future."
Other speakers include Kim Hurwitz, FilmOn.TV; Randa E. Minkarah, Fisher Communications; Tim Sale, thePlatform; Stuart Rosove, Irdeto; Paul Sweeting, Concurrent Media Strategies; and moderator James M. Burger, Dow Lohnes PLLC.
Ron Frankel, Syancor CEO, will address SNL Kagan Multichannel Summit at 3:45 p.m. on Tuesday, November 13, at The Union League Club, New York. Frankel will speak on the panel, "The Rise of the Virtual MSO: Exploring the Viability of Decoupling Video Service from Delivery Pipelines."
Other speakers include Eric J. Bruno, Verizon Consumer & Mass Business Markets; Lynne Costantini, Costantini Media Advisors, LLC; Jim Funk, Roku; and panel moderator Ian Olgeirson, SNL Kagan.
Jaafer Haidar, Vice President, Mobile and Multi-Screen Strategy, will be addressing Digital Hollywood New York on Thursday, November 15, at the McGraw-Hill Building. Haider, HTML5, cloud and apps expert, will join the panel "Video Anytime Anywhere - Video Across Platforms: Television, Broadband and Mobile - Understanding the Value Proposition."
Other speakers on this Digital Hollywood New York panel include Paul Maya, Bloomberg L.P.; John Wheeler, Cisco Systems; Jason Seiken, PBS; Jim Underwood, Sony Pictures Home Entertainment; and moderator Shahid Khan, MediaMorph.
For more information on Synacor's startpage, TVE and cloud-based services, please visit synacor.com or email sales(at)synacor(dot)com.
About Synacor
Synacor's white-label platform enables cable, satellite, telecom and consumer electronics companies to deliver TV Everywhere, digital entertainment, cloud-based services and apps to their end-consumers across multiple devices, strengthening those relationships while monetizing the engagement. Synacor (NASDAQ: SYNC), is headquartered in Buffalo, NY. For more information, visit synacor.com.
Integrate. Authenticate. Engage.