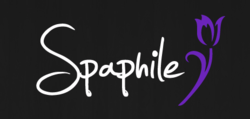 Los Angeles, CA (PRWEB) September 26, 2012
Spaphile.com, once referred to as a "Groupon" for health and beauty services, has evolved into an effective marketing solution for premier spas, salons and fitness centers in Los Angeles with the launch of its brand new membership program. Since its 2010 launch in Los Angeles, Spaphile has expanded its daily deal service to major cities nationwide, garnering a dedicated national audience interested in health, beauty and wellness. Now, Spaphile embarks on an exciting and lucrative journey as it aims to build loyalty for businesses through a members-only program that offers exclusive offers and access to local spas, salons and fitness centers.
Spaphile's members-only card program targets subscribers with a strong interest in spa, beauty and fitness. By paying an annual fee ($79), valued members will not only save thousands of dollars each year at some of the top spas, salons, and fitness businesses but also get VIP access to exclusive beauty events and will be mailed free sample products (from Spaphile affiliates) throughout the year. Spaphile also takes it a step further with an editorial team that writes spa, beauty, and wellness reviews to help members understand each place featured in its network.
"The new Spaphile is about going a step above the daily deal concept and building a community of people who frequent spa and salon locations," says Spaphile.com CEO Michael Meschures. "Our mission is two-fold: to build a loyal and engaged clientele for our partners and to provide an elevated spa experience for our members."
Spaphile's new members-only program allows businesses to use an effective marketing strategy that promotes loyalty without incurring the types of cuts implemented by daily deal sites. Each business receives a profile page with full description about their business, social media links, link backs to their website, as well as a members-only offer for Spaphile members. This will allow members to get all the information they need about the spa or salon in one place.
The new program allows Spaphile cardholders to discover new locations and always receive a members-only discount as long as they present their members card. Rather than a one-time voucher, these cards are good for one year after the purchase date and can be used as many times as they want.
"It's the ultimate access pass for the modern day spa lover," adds Meschures.
Spaphile is working with luxurious brands and businesses such as Spa Montage Beverly Hills, Burke Williams Spa, The Spa at The Equinox, LeSpa at the Sofitel, Blushington, Ziba Beauty and much more.
To celebrate the official launch of its membership program, Spaphile will host an exclusive "wine and spa" event at Sonoma Wine Gardens in Santa Monica on Wednesday, October 10th. Guests will enjoy drink specials, complimentary beauty treatments and their own Spaphile membership card. Tickets are $40 and are available for purchase here: http://www.spaphilemembershipcard.eventbrite.com
ABOUT SPAPHILE.COM
Founded in 2010, Spaphile.com is a membership program for spas, salons, and other health and beauty treatment centers. The site connects people who frequent spa and salon locations by using their Spaphile Members Card. The site also allows businesses to create profile pages to connect directly with our users. In addition, Spaphile hosts monthly beauty and spa events to create exposure for the various businesses within its network and introduce subscribers to a unique venue. For more information, please visit: http://www.spaphile.com