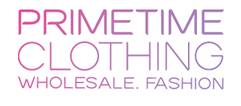 (PRWEB) September 25, 2012
Prime Time Clothing, a premium wholesale fashion distributor, is now offering popular fall fashions, including sweaters, flannel tops, dresses, new accessories and more. The clothes are competitively priced and incorporate the latest, most popular styles and fabrics.
In addition to popular designs, Prime Time Clothing's fall fashions also include basic items that are essential to many trendy looks. The knit tops, mesh dresses, thermal tops, scarves and fleece-lined boots, in addition to other pieces, can be mixed, matched and layered to create many stylish, cozy looks for fall at a cost that is lower than most wholesale prices.
Prime Time Clothing offers free shipping for orders over $300 from anywhere in the continental US and 15% off a store's first order. They are known for their customer service and are dedicated to providing the best possible items with the best possible service to buyers. For more information about Prime Time Clothing's new fall fashions, visit their website at http://www.PrimeTimeClothing.com or call 1-888-323-5173 toll free.
Primetime Clothing
Prime Time Clothing is a retailer of premium, wholesale garments and accessories with more than 25 years of experience. Each day they receive merchandise from hundreds of manufacturers and importers in the fashionable Los Angeles area and redistribute them to stores around the country. Their mission is to provide competitively priced and designed juniors, plus-sized, missy, intimate, kids, active wear, handbags, accessories and more year round.