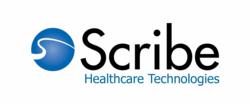 "The engine definitely has the ability to learn the dictator's speech pattern," Kevin Colburn, Director of Operations for Chronicle Transcripts
Lake Forest, IL (PRWEB) September 27, 2012
As the healthcare industry continues to become more competitive and cost conscious, Scribe Healthcare Technologies, Inc. offers a significant advantage with its voice recognition system. Medical transcription companies, practices, and hospitals are increasing productivity and saving costs through Scribe's implementation of the M*Modal Speech Understanding Engine.
Unlike many of the speech recognition systems on the market, the Scribe/M*Modal engine adapts to the physician's voice profile and improves its comprehension over time. "The engine definitely has the ability to learn the dictator's speech pattern," Kevin Colburn, Director of Operations for Chronicle Transcripts noted. "We've noticed that the drafts of the dictated reports start coming through in the dictator's style of speaking."
The time required to develop a well-recognized voice profile depends on the individual dictator but the transcription editor is equally important. The Scribe/M*Modal Editor has a multitude of editing tools, short cuts and hot keys to maximize editing performance and help increase production and speed. "Increasing proficiency relies heavily on the transcription process," stated Catherine Bishoff, Owner of Maryland Transcription Services (MTS). "The consistency of the transcription editor's edits and use of the tools determines better productivity."
Use of templates and repetitive speech (macros/normals) ensures precision and uniformity regardless of who is editing the sound file. Dictated speech is captured, understood and converted into coded discreet recordable transcription (DRT) text and sent to the Scribe/M*Modal Editor for completion. Not only are the documents consistent in formatting and layout, but the system enables the transcription editor to concentrate on accuracy of content, grammar, and medical terminology rather than individual format and style.
Additionally, Scribe users establish customized rules by utilizing Document Models for speech-to-text formatting options. Rules such as medical abbreviations, numbering formats, sequencing, etc. control the draft output for enhanced consistency. "Using Document Models with the Scribe/M*Modal templates was like finding the vaccine to polio," explained Colburn. "Document Models made our variation problems go away. They are our strongest asset and operational tool."
Hospitals, practices, and healthcare providers reap the benefits of lower costs as transcription companies employ value-added technology to increase production. The uniformity of reports and use of DRT also expands integration with other technologies including Electronic Medical Record (EMRs) and practice management systems. Compatibility with the HITECH Act and the path to "Meaningful Clinical Documentation" are added benefits with no workflow changes or training requirements from the physicians.
One of the most significant efficiencies speech recognition provides is the improvement in turn-around times and a transcription company's ability to deliver reports to healthcare providers faster. "Speech recognition has dramatically changed my workflow and relieved the pressure valve when doctors need reports 24/7," remarked Bishoff. "Turn-around time is probably the greatest impact on my company. In the past, reports were delivered in 24 hours and now we can edit and return them in 2-6 hours." Capitalizing on better technology and embracing workflow efficiencies have resulted in improved production and faster, higher-quality transcription.
About Scribe Healthcare Technologies, Inc.
Scribe Healthcare Technologies, Inc. is a privately-held, healthcare technology company based in the Chicago, IL area. The company has developed a proprietary "Cloud-based" platform that centers on medical documentation solutions to deliver physician narrated content to the electronic medical record. Scribe's platform includes complete solutions for dictation, transcription, voice recognition, document management, healthcare information exchange, and reporting with data analytics. Scribe offerings include both computer and mobile solutions. Scribe serves more than 30,000 users. Business partners and resellers include consulting firms, transcription companies, and business process outsourcers. Additional information is available at http://www.scribe.com.