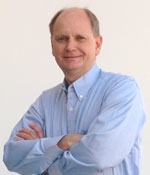 Orlando, FL (PRWEB) September 26, 2012
Attorney and Tax Planning Expert Lee Phillips will present his new asset protection and tax planning ideas on working with self-directed IRA's at the Equity University Networking conference. This popular event will be held on September 28-30, 2012 in Orlando, Florida, at the Peabody Hotel.
This conference is the premier event for anyone who wants to discover how investors are thriving in the current market conditions. The 2012 Networking Conference includes big-name superstar keynotes - including actor and former senator Fred Thompson, RealtyTrac Vice President Daren Blomquist, Prosper.com Chief Investment Officer Joseph Toms, Radio Host and Own America CEO Greg Rand and Asset and Tax Planning Specialist Lee Phillips.
Lee R. Phillips, has spoken to over a million people throughout the United States and Canada. He finds great satisfaction in helping others use the law to not only protect themselves, but to soar to new financial heights.
Mr. Phillips is the author of 11 books, including Guaranteed Millionaire. Over the years he has written hundreds of articles for financial and medical professionals teaching them how to use the law to protect their assets and make more money. Lee has the high distinction of being counselor to the Supreme Court of the United States.
Mr. Phillip's speech will be at 9:00 AM Sunday September 30 and will cover such items as how people can qualify for large tax deductions, how to keep assets safe following IRS guidelines, and how to save assets from legal attacks and other life problems.
Equity Trust, the sponsor of the seminar, is a global leader in complex trust and fiduciary services helping customers meet the challenges of managing the administration and compliance of both national and international investments. They have formed Equity University as a division of the company to provide education for their customers.
For those wanting to learn more visit http://www.legalees.com