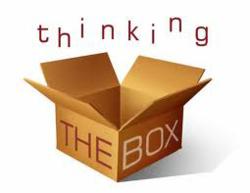 In this economic climate, business owners must leverage the Internet to get more customers. A free website can begin this process.
Fort Lauderdale, FL (PRWEB) September 27, 2012
Who can use something free in this economic climate? More Local Marketing, Inc., (MLM) offers small business owners a free website when they sign up for a year of Search Engine Optimization services (SEO).
MLM is a small marketing firm located in Fort Lauderdale, Florida. Most small business owners understand that marketing has changed. With the emergence of the Internet, people are spending more time shopping online for their goods and services. MLM positions your business so your customers can find you faster. MLM has now made marketing services affordable by offering, for a limited time, FREE websites to the first 50 business owners that purchase a year of MLM's online SEO/Marketing services.
According to a Fox Business Report, economic uncertainties are inhibiting many small business owners from investing additional capital in their business (Mielach, D., 2012). The report establishes that business owners would invest more in online marketing services to improve their sales performance, if the prices for these services were affordable (2012).
"Small business owners must understand that with the emergence of the Internet, it has become the top choice for consumers to make their selections for products or services. Therefore, they need to have a substantial online presence and use social media to their advantage and benefits. We will help small businesses accomplish this feat by making online marketing affordable", said Lori A. Mosby, president of MLM. Call now for more information 305-647-8414.
It is more important than ever for small businesses to think outside the box, and positively differentiate their business from those of their competitors. The above mentioned report was based on the research conducted among 600 small business owners whose responses showed they are very much concerned about the economy and their revenues and profits (2012). Eight out of ten businesses surveyed said they need better sales and increased sales revenue. MLM is now offering a free website, and the right marketing tools as a response to this expressed need.
About More Local Marketing, Inc.:
More Local Marketing, Inc., is a Florida corporation launched in 2012, for the sole purpose of assisting small business owners with their online marketing, and SEO needs, in the always on, competitive business environment.
For more information about More Local Marketing, Inc., please call 305-647-8414 or visit: http://www.morelocalmarketing.com.