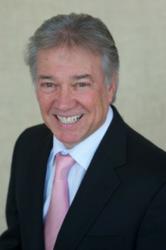 Dallas, TX (PRWEB) September 26, 2012
Michael Neeley, D.D.S., PA, is diagnosing TMJ in local patients, putting them on a path toward less discomfort and overall wellness. There are a number of symptoms including popping or clicking when the mouth is opened or closed; jaw pain; pain in the face, neck or ears when one chews, yawns or speaks; headaches and dizziness. Patients suffering these and other symptoms may require assistance from Dr. Neeley.
While the main cause of TMJ has not been isolated, there are a number of things that contribute to the problem such as Bruxism or teeth grinding, teeth clenching, trauma, Rheumatoid Arthritis, Osteoarthritis, stress, misalignment of the teeth or other dental problems. In addition, certain habits such as chewing gum or holding a phone between the ear and the shoulder can cause jaw pain and contribute to the overall problem.
There are a number of options available to patients who suffer from TMJ. The symptoms often go away when the jaw is rested, so patients are advised not to chew gum or eat foods that require the jaw to be opened widely. Therapy using ice or heat may be prescribed, as may anti-inflammatory medications for pain relief. Muscle relaxation and stretching exercises may be shown to the patient. If the dentist sees evidence of teeth grinding, a mouth guard may be customized to wear at night. In some cases it can be recommended to be worn during the day as well. If there are bite issues, the dentist may recommend that corrective measures be taken including the adjustment of crowns or bridges or corrective orthodontics. It could be necessary for a patient to receive cortisone shots to relieve the pain and inflammation, and a very small number of patients require surgery for jaw joint replacement.
Dr. Neeley does not want patients to suffer when there is help available for TMJ. Patients with jaw pain should discuss their symptoms with him to determine if there may be a problem with the joint. To learn more about Temporomandibular Joint Disorder, causes, symptoms and treatments, go to http://www.dallasdds.net.
Michael Neeley, DDS, PA, is a general dentist offering patients personalized dental care for Dallas, TX. Dr. Neeley is part of one percent of dental professionals providing the most recent FDA cleared laser procedure for gum disease and periodontal treatment. To learn more about Michael Neeley, DDS, PA, and his dental services visit his website at http://www.dallasdds.net and call (214) 306-9033.