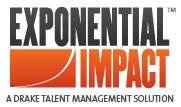 New York City, NY (PRWEB) September 26, 2012
Barry Libman Inc. is now working with Drake International, an industry leader in corporate training services, as their Learning Management System (LMS) Exponential Impact provides for online self-paced courses.
Barry Libman Inc. chose the Exponential Impact's LMS because of its flexibility, accessibility, ease of use and scalability – all of which provides students with a user friendly experience.
"We are very happy with the quality of our course content, but were seeking to improve the educational experience and the scalability of our LMS infrastructure for continued and on-going industry growth," said Barry Libman, president of Barry Libman Inc. "To that end, we sought out Exponential Impact, a proven industry leader.
We look forward to making use of its cutting-edge tools and services to bring our course presentation and business to the next level." Mitch Diamond, President of Exponential Impact, said, "Barry Libman Inc.'s Training and Education division is exactly the kind of company that benefits tremendously from the scalable platform and learning environments that we offer in professional development distance learning."
He added, "Here we find two game changers working collaboratively to raise the bar on what each provides. Barry Libman Inc. – a premier provider of health information management education – helps Exponential Impact enter the health care market. Drake International – with its corporate education and training experience – helps to bring understanding to Barry Libman Inc.'s work force development education."
ABOUT EXPONENTIAL IMPACT
Exponential Impact, located in New York City, New York, is an industry leader in Web-based learning, talent management solutions, and corporate training services. Exponential Impact's Learning Management System (LMS) supports a wide variety of clients in many industries.
For more information, visit http://www.exponential-impact.com, or call (877) 577-3976.
ABOUT BARRY LIBMAN INC.
Barry Libman Inc. provides medical record coding, audit, and educational services to the Health Information Management departments of healthcare institutions. Barry Libman Inc. offers the right-mix of online and classroom education to ensure that the HIM professional is prepared to handle changes in the medical record coding systems and the transition to ICD-10-CM/PCS.
http://www.barrylibmaninc.com
For more about Barry Libman Inc's training and education for medical coders, visit
http://www.barrylibmaninc.com/training-education/