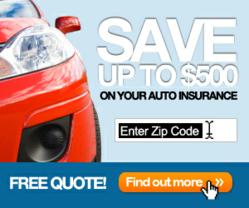 Obtain a free online insurance
quote from Blue Flag Insurance today.
(PRWEB) September 26, 2012
Consumers can visit the site (http://www.BlueFlagInsurance.com), enter their zip code and then are presented with a wide range of choices for insurance companies in their area that are offering services at competitive rates. Once users see results, they can click on each insurance company to learn more about what they offer.
When the customer is searching for insurance, they will find many options that they had not yet considered, even in their local area. This increase in options using the free website that has just been created will present options to the customer that they did not even know existed. They will also be able to quickly scan the prices that they see, comparing them to one another for the best price and service.
Click here to save on car insurance
If they find that one insurance company is asking much more than their competitors, they can find that, for example, they can save hundreds of dollars a year on their auto insurance. Using this free website that has just been created helps them to make better choices with all the information at their fingertips. In the past, they may have been forced to make uniformed choices.
With BlueFlagInsurance.com, customers can choose between many different insurance companies at no additional cost to themselves. This is a new option for consumers that did not exist before this website was created. This gives additional power and leverage to the customer so that they can fairly compare insurance companies when making choices about their home, auto, life and health insurance options.
In the past, online tools that helped customers compare insurance offerings have been limited in their function or have cost the customer for access. This website is different; customers can access their choices for free. The options for car insurance, for example, are numerous. Getting insurance online does not have to be a hassle anymore. It can be a fair comparison among insurance companies that help the consumer make an educated choice. The customer wins because it is free to them. The insurance companies that participate will benefit from having more access to potential customers who are looking to buy insurance.