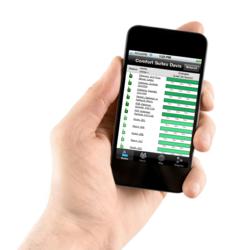 The ability to manage everything through the cloud allows us to provide a rich, fully managed system without the cost or complexity of traditional setups
Andover, Hampshire, UK (PRWEB) September 26, 2012
Liveport, a leading provider of hospitality high-speed Internet access (HSIA) services to hotels and resorts, today announced a major expansion to begin servicing hotels throughout the United Kingdom.
The announcement comes amid booming demand for wireless service from travellers, who often face poor signals and low speeds, and hotel owners, who face high costs and struggle to keep up with demand.
With offices in Canada, the United States and Australia, and more than 30,000 hotel and resort guest rooms in service, Liveport is a leader in high quality, low-cost hospitality wireless. The company's arrival into the UK is expected to give hoteliers a compelling new option in guest wifi delivery.
Robin Burnell of Liveport UK, said the company takes a different approach to guest wireless. Liveport uses cloud managed mesh-node technology, which allows hotels and resorts to achieve 100% coverage throughout the entire property—typically without running new cables. Because Liveport manages networks through the cloud, there are no servers on site.
"Mesh technology is perfect for hotels, and works great with the mobile phones and tablets guests are traveling with now," said Burnell.
Burnell noted that more than half of traffic at hotels serviced by Liveport comes from iPhones and iPads.
"Apple has really changed the game for hotel wireless networks," he said. "Guests are expecting far more than ever before. But because Liveport includes our own hardware and future upgrades, we can ensure hotels can keep up with guest demand."
Liveport replaces a hotel's existing access points with the latest 802.11n mesh units, and adds additional power-only units wherever needed to ensure complete and reliable coverage. The units are then managed through Liveport's online cloud service.
"The ability to manage everything through the cloud allows us to provide a rich, fully managed system without the cost or complexity of traditional setups," said Burnell. "A typical install takes just a few hours."
Liveport provides hotels with all wireless hardware, advanced network management, 24/7 guest technical support and more for £2.99 per room, per month. Unlike major competitors, Liveport doesn't charge for hardware and most installations, eliminating up-front capital costs. The company provides hotel owners with total cost certainty for their wireless network, and the ability to provide service for free, pay, or a combination of the two.
"It's a very cost effective way to deliver a high-value service to guests," added Burnell.
About Liveport: Liveport provides high-speed Internet access (HSIA) wired and wireless services in more than 30,000 hotel and resort guest rooms throughout North America and Australia. Liveport is an Official Qualified Vendor for Choice Hotels International and services hotels under the IHG, Best Western, Wyndham and Starwood banners, among others. Liveport includes hardware, installation, upgrades, network management, 24/7 toll-free guest technical support and more in one low, all-inclusive rate.