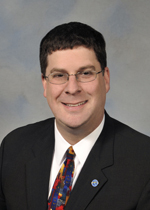 Herndon, Virginia (PRWEB) September 25, 2012
Keith J. Masback, President of the United States Geospatial Intelligence Foundation (USGIF) will be a guest presenter at the International Spy Museum's Spy Seminar Series, Land, Sea & Sky: The High Tech Behind Secret Operations on Thursday, September 27 at 10:15 A.M. Masback is the final presenter in the series, which introduces some of the coolest uses of technology for intelligence purposes that can be revealed.
"Geospatial Intelligence and the Lay of the Land" will address geospatial intelligence (GEOINT) as the combined use of imagery, imagery intelligence, and geospatial information to give the clearest possible picture of an area - including its "human terrain" - before boots hit the ground. Masback will explain the basics of this relatively new category of intel, and will discuss the general techniques that could be used in varying missions, from responding to natural and man-made disasters, to watching suspected nuclear sites, to tracking down high value targets like Osama bin Laden.
The International Spy Museum, Spy Seminar Series, Land, Sea & Sky: The High Tech Behind Secret Operations is in collaboration with the Smithsonian Resident Associate Program. The International Spy Museum is located at 800 F Street, NW Washington, DC (Gallery Place/Chinatown Metrorail Station). Tickets are only available for purchase through the Smithsonian and cost $33 for general admission and $23 for Smithsonian Resident Members.
As President of USGIF, Mr. Masback is responsible for carrying out the Foundation's mission of promoting the geospatial intelligence tradecraft and developing a GEOINT Community among government, industry, academic, professional organizations, and individuals whose mission focus is the development and application of geospatial intelligence to address national security objectives. Prior to joining USGIF, Mr. Masback spent a combined 20 years as an officer in the U.S. Army and in the government civilian service, culminating as a member of the Defense Intelligence Senior Executive Service at the National Geospatial-Intelligence Agency (NGA). He served as the Director, Source Operations Group where he was responsible for tasking the Nation's overhead GEOINT collection assets. Prior to his service at NGA, he was a senior executive civilian on the Army Staff, responsible for planning the future of Army Intelligence and serving as the Army's first Director of Intelligence, Surveillance, and Reconnaissance Integration.
About USGIF
USGIF is a non-profit educational foundation dedicated to promoting the geospatial intelligence tradecraft and developing a stronger GEOINT Community with government, industry, academia, professional organizations and individuals whose mission is the development and application of geospatial intelligence to address national security challenges. For more information, please visit http://www.USGIF.org