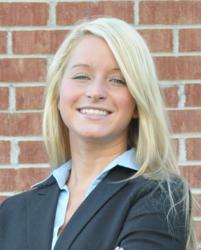 When I think of the A&I team, I think of family.
Pittsburgh, PA (PRWEB) September 26, 2012
A&I Solutions strives to hire only the highest quality individuals that exemplify strong work ethic, while continuously adhering to A&I's mission to deliver expert services. Although this can be a challenging task, we have found that Staci Hurley, the Client Services Manager, demonstrates this skill set and much more.
To summarize, Staci is detail-oriented, motivated, and highly driven to be successful. She demonstrates leadership, initiative, and is a firm believer in team work. Throughout the last year, Staci has gone above and beyond to not only reorganize A&I's entire marketing platform, but to continually maintain A&I's reputation to deliver expert services. Staci is responsible for the following: development of all A&I marketing activity, coordination of all resource management activity and the administration of business organization and recruitment. She also acts as a single point of contact for all partner companies and individual resources.
Staci explains, "When I think of the A&I team, I think of family. I feel fortunate to say we are an extremely close-knit team. Throughout the past year, I have had the chance to build so many cherished relationships, both personal and professional. I am very thankful for the new opportunities that I am presented with each and every day. I mean it when I say, I truly feel privileged to hold my position with this highly respected company—I could not be happier."
Devoting herself fully to her position, Staci has made a huge impact on the team. A&I Solutions is pleased with her excellent performance and is happy to celebrate her one year anniversary.
About A&I Solutions
A&I Solutions is North America's premier provider of integrated enterprise solutions, dedicated to implementing solutions from CA technologies. A&I Solutions provides enterprise products and services to help companies achieve the highest level of performance. We focus on the best rated products and extensive experience to deliver comprehensive integrated Enterprise Solutions. Working with enterprise management, resource planning, service assurance, security and infrastructure monitoring, A&I helps organizations achieve their full potential by driving consistency and maximizing efficiency. Our proven methodologies, innovative best practices and deep technical experience produce better business results for our Customers. A&I has expertise across all IT environments - physical, distributed, cloud, virtual and heterogeneous platforms. We specialize in the following: CA Security Suite, CA Clarity, CA Wily - Introscope, CEM, SOI, NetQoS, Reporting - Business Objects, Crystal Reports, Actuate Reporting, Enterprise Integrations.
For more information please visit http://www.anisolutions.com .