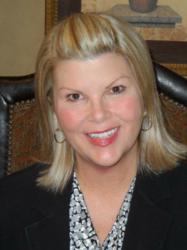 Having Laurie join our team is a true honor.
Tulsa, OK (PRWEB) September 27, 2012
Spherexx.com, a technology and internet marketing leader in the multifamily management industry, is proud to announce that Laurie McMoran Bennett, CPM & HCCP, has joined the company in the new position of Director of Revenue Management. Ms. Bennett will serve the firm in launching Spherexx.com's innovative, multifamily revenue management software, RentPush.com, as well as corporate development and execution of business strategies for RentPush.com.
"Having Laurie join our team is a true honor and a testament to the level of top professionals we strive to engage throughout our organization. She will have a distinct impact on the future of our revenue management services, including future verticals we have planned." states Becca Wilson, president and CEO of Spherexx.com. "With Laurie on board we have the ultimate team in place to launch our RentPush.com product and insure increased revenues for all of our clients."
Spherexx.com, an INC5000 designate and multiple 2012 International Summit Creative Award winner, provides consulting, web development, marketing tools, branding services, data storage and software as a service (SaaS) to the multifamily industry.
Ms. Bennett has more than 25 years of experience in multifamily property portfolio management. Formerly the Vice-President of Property Management (Mid-Atlantic Region) for Lincoln Property Company, Ms. Bennett was also an Assistant Vice President of Asset Management for Centerline Capital Group, LLC, and served in many capacities for leading property management and investment firms. Ms. Bennett is a Certified Property Manager (CPM®) with the Institute of Real Estate Management (IREM), and has also earned a Housing Credit Compliance Professional (HCCP) designation from the National Association of Homebuilders. In addition, she has been accredited by the Mortgage Bankers Association (MBA) as a Fannie Mae/Freddie Mac Qualified Inspector.
About Spherexx.com®―Ad Agency | Software Development | Data Centers
Established in 2000, Spherexx.com is an established leader in the apartment industry with specialties in website development, lead/traffic generation and software development services. With offices located in Tulsa, Dallas, Austin, and Houston, the company has been distinguished as one of INC5000's fastest growing private companies. Spherexx.com received an International Summit Creative Award 2012 for creative and communication excellence.
Spherexx.com offers a wide selection of professional services including web design and development, touch-screen kiosks, Internet lead generation tools, online advertising, apartment leasing consulting, advanced mobile technology, apartment lease-up marketing consulting, and search engine performance including pay per click. The company also provides branding services, video/multimedia production, print media, and copywriting as well as website and email hosting, database solutions, pay per click, e-commerce solutions and custom programming.
Spherexx.com has developed CRM (customer relationship management) products, marketing and lead generation tools that allow clients to better manage and convert leads to leases and sales. These applications are branded under ILoveLeasing.com (for apartment industry); HomeClosingTools.com (for home and condo developers); and MyClosingTools.com (for reverse mortgage industry). Other software products built and supported by Spherexx developers are: ApartmentWebsites.com, MarketSurveyTools.com, MessageKast.com and RentPush.com.
Spherexx.com has provided services to innovative real estate companies like Lincoln Property Company, Simmons Vedder, Cottonwood Capital, Forest City Enterprises, Graham Residential, ZRS Management, LLC, Elevate ROI LLC and American Residential Group. The company represents a collective ninety years of direct, executive level property management experience that readily identifies with the challenges and solutions of multi-family property management professionals.