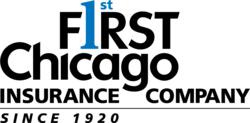 Getting a speeding violation in a school zone when children are present is as serious as getting a DUI. It can also effect insurance premiums and for some companies make obtaining insurance difficult.
Bedford Park, Il (PRWEB) September 27, 2012
Headquartered in Bedford Park, Illinois, First Chicago Insurance Company (FCIC) cautions drivers to adhere to school speeding zones. Speeding tickets in school are serious offences and carry heavy penalties than standard speeding tickets.
"Life is a precious gift that must not be taken for granted," began John Gettemans, President, FCIC. "To help protect children, many states, including Illinois and Indiana, have established a special set of laws that govern driving in a school zone. It may be an inconvenience to reduce your speed to 20 miles per hour when entering a school zone, but ignoring these laws can have tragic results."
According to the Pedestrian Injury Fact Sheet published by the National SAFE KIDS Campaign, the cognitive abilities necessary to cross a street safely are not fully developed until age 10. Slowing down gives the driver more time to react if a child crosses the path of a vehicle. The faster a driver is going, the longer it takes the driver to stop. If a driver were to actually hit a child, obeying the 20 MPH speed limit helps to limit the severity of the injuries that would be inflected.
"In most states, the fines for speeding and other violations in school zones are greater that the fines for a normal moving infringement. When school speeding zones are in effect, a motorist traveling more than 30 miles per hour over the speed limit will face a serious fine and up to 30 days in prison. It is also important to note, getting a speeding violation in a school zone when children are present is as serious as getting a DUI. It can also effect insurance premiums and for some companies make obtaining insurance difficult," added Gettemans.
In order to protect children and drivers passing through a school zone, FCIC outlines critical points drivers need to be aware of:

A school zone is defined as areas around schools where the posted speed limit is lowered in order to protect children.
In most states school zone speed limits are lowered to 20 MPH when students are coming to and from school. However, some states require motorists to reduce speeds when passing schools no matter what time of day it is.
It is illegal to pass a school bus.
It is illegal to talk on the phone when driving through a school zone when children are present and reduced speeds are in effect.
Many states have anti-drug and weapon laws in school zones. A motorist in possession of illegal drugs or weapons in a school zone may face more severe penalties.
Drunk driving in a school zone carries higher penalties.
Getting a moving violation in a school zone, when reduced speed is being enforced, will require a court appearance.
When a driver is approaching a school zone crossing area, children and adults in the crosswalk have the right-of-way.
In 2007 Illinois passed the "Jeff's Law" which stipulates that anyone speeding through an Illinois school zone who hurts a child, adult, or crossing guard is assumed to be "acting recklessly". This violation can result in jail time and a fine of up to $25,000.
Gettemans concluded, "Many of these same rules apply when entering a construction zone. It may be an inconvenience for a driver to reduce their speed, but it will save lives. For the driver it will eliminate: a serious driving infraction which can have a high monetary fine; an increase in insurance premiums; jail time; and lost wages due to numerous court appearances. But most importantly, adhering to speeding limits and other laws when entering a school or construction zone helps to save lives"
About FCIC:
Established in 1920, FCIC is licensed in the states of Illinois, Indiana and Wisconsin. The company's product lines include preferred and standard personal auto insurance, commercial auto insurance and artisan general liability insurance which are marketed through a network of independent insurance producers. http://www.firstchicagoinsurance.com.