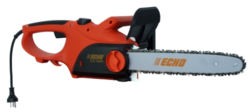 Keysborough, Victoria, Australia (PRWEB) September 26, 2012
Allpower Australia supply outdoor power equipment, including lawn mowers, chainsaws and ride on mowers, and have been distributing their products to Australian consumers and businesses for over 30 years. They have recently announced a new easy to enter online competition, where entrants can fill in a Promotional Entry Form in order to win a Prize Pack of power tools. All that is required to enter this competition is for entrants to leave their contact details along with the answer to "why they just have to get their hands on an ECHO Electric pack" in 25 words or less.
The winning entrant will receive a prize made up of a CS1800 ECHO Electric Chainsaw, a HC560 ECHO Electric Hedge Trimmer and a GTE350ECHO Electric Brushcutter.
Entries will be accepted at the following website address:
http://allpower.com.au/shop/Echo_Electric_Competition.html
Entries close on 30/01/2013.
The Allpower website aims to be a one-stop-shop for professional outdoor power equipment, and the only website required for both research and purchase of products. Their website offers the ability to compare and contrast products using their detailed specification information and scale of suitability for any specific requirements.
Visitors can order high quality goods from the website using their secure online payment system and select a dealer most convenient for delivery and service. Every item undergoes a free service check from the chosen dealer before it is delivered to provide peace of mind that chosen products are in good working order and will be ready to use the first time.
Allpower pride themselves on a long history of trading and being a successful business that has grown substantially year on year. As a leader in their field, Allpower can offer their customers the benefit of their professional, expert advice and extensive knowledge of all the products that they stock. They also offer industry-leading warranties for complete customer satisfaction.
Formed in 1977, Allpower began under the name Ariens Echo, from the original Echo brand of outdoor power equipment. It acquired Allpower Machinery, a distribution company in Queensland in the early 1980s and became know as Allpower Industries, moving to Box Hill and was shortly joined by well known brands like lawnmower manufacturer SupaSwift and Stiga lawn maintenance tools. In 2008 Allpower began distribution of Country Clipper products in both Australia and New Zealand. Today Allpower has five premium brands and over 400 dealers across Australia, and a further 150 in New Zealand.
Now based in a state of the art warehousing facility in Keysborough, Victoria, the company has plenty of room for expansion and growth and are proud of their 30 year record of supplying high quality outdoor power tools and equipment alongside extensive warranties and customer service and support.