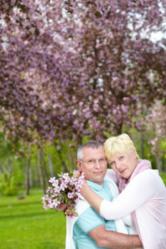 Our goal is to reach not only seniors and baby boomers but also the children of seniors and baby boomers in their 30s to 40s.
(PRWEB) September 26, 2012
The content management staff and team of LivingSenior.com recently announced their rapid increase in Senior Center reader base. The Senior Center of LivingSenior.com offers seniors in depth articles and content regarding all facets of senior living, retirement planning and assisted living. This portion of the site also offers guides and in depth views of current topics in senior living and lifestyles. Marketing Manager Jeff Connolly discussed the new achievement and how the content team plans on moving forward to increase reader numbers.
"The content management team has been working tirelessly to bring new content, guides and comprehensive guides to our senior readers. Our goal is to reach not only seniors and baby boomers but also the children of seniors and baby boomers in their 30s to 40s. We are seeing the achievement in reader numbers and in subscribers to the blog as well as to the senior center content. In the future weeks and months we will be expanding our social media content as well as our standard content to reach a new set of readers and to offer a wide range of content and information for seniors as well as their loved ones."
Among the new expansions being at LivingSenior.com are extensions and comprehensive guides. These guides will run between 3000 and 5000 words and will cover specific topics in senior living, assisted living and long-term health care. These guides will be offered as a free service to subscribe to seniors and baby boomers. Mister Conley stated that the subscription and free guides links to the subscription is all a free service of LivingSenior.com and will be an ongoing service throughout the coming months.
LivingSenior.com will also be seeing some revamping in their various content categories and sections. Included in the revamping expansion plans is the planned leads category as well as senior business category. Ms. Connolly stated that the goal of LivingSenior.com is to not only connect seniors and baby boomers with information regarding senior living but to also connect senior living businesses, assisted living communities and other senior living services to seniors in need.
Further expansions of LivingSenior.com will be announced through the content management team, through blogs, on social media platforms such as Facebook and Twitter as well as through press releases. In order to stay updated on new and planned expansions individuals are encouraged to subscribe to the LivingSenior.com blog feed as well as to Facebook and Twitter.