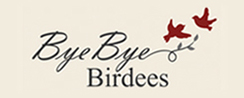 Benicia, CA (PRWEB) September 27, 2012
Juliet Vercelli-CTC, LS in Benicia, CA recently signed an agreement as a Certified Reseller for Space Expedition Corporation. Space Expedition Corporation (SXC) , a Netherlands company general sales agent for XCOR Aerospace, Inc.
This is an exciting adventure as SXC will begin commercial flights in 2014. The operations will take place in a special spaceport both on the Dutch island of Curacao and the Mojave Desert, CA.
The SXC programs covers the special aspects of space travel including intensive training and medical screening. The comprehensive, thorough program also includes luxury accommodations and value –added mementos such as filming of the experience and a diploma once training is completed.
Bye Bye Birdees Consulting Services has been located in Benicia, CA since 2010 and is a small network of travel professionals who share their expertise to provide full travel agency services. Bye Bye Birdees specializes in group travel for celebrations including weddings, birthdays, reunions and much more. Recently, Juliet has added Sustainable Tourism to the service to encourage responsible travel
About Space Expedition Corporation (SXC)
About Space Expedition Corporation (SXC) will perform daily commercial flights into space as of 2014. Passengers will have a life changing experience in viewing our planet Earth from 100 kilometers and having been at that altitude, will rightly be called astronauts. The flight will be performed in the Lynx spacecraft as designed and build by XCOR in Mojave, California, USA. SXC is the launching customer of this space vehicle that comfortably takes off and lands as a normal airplane from regular airports. The Curacao airport in the Caribbean will most probably be the first location – and Spaceport – outside the USA. The flexibility of the Lynx spacecraft makes it possible to operate from almost any commercial airport. The spaceflight costs 95.000 USD per flight. XCOR and SXC together have sold 175 tickets so far.
The breakthrough technology of an almost unlimited reusability of this type of spacecraft signifies a complete new era for the aerospace industry including superfast long range environmentally friendly travel outside our atmosphere. It is this vision that made KLM airlines decide to offer a partnership to SXC in 2010. http://www.spacexc.com