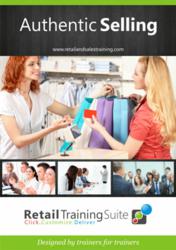 There is a simpler, more successful approach to retail training that is cheaper too.
(PRWEB) September 26, 2012
When you take into account staff wages, facilitator, venue, food and travel costs, as well as lost sales due to fewer staff being in store, the costs of external retail training far outweigh the benefits. Not to that mention that for most retailers, half their workforce turns over in a year, and so they need to be continually running courses just to keep up with all their new recruits. What's more, leading up to Christmas, full day training sessions are simply not an option as stores can't afford to spare anyone to attend – it's all hands on deck.
Without a doubt, intensive one-day selling courses can be great for injecting a dose of enthusiasm and morale into tired, stagnant teams, while providing new team members with an abundance of skills and knowledge in one hit - but do they work? Is it realistic to expect a learning transformation to occur in just a day or two? Immediately on their return to work, most managers attest to a positive change in behavior and skills. But from that point on, it's all downhill. There is often little to no reinforcement and coaching back in store, and so the training is quite disconnected from everyday work. What's more, learning in a classroom isn't as real as learning in store. Exercises are contrived, everyone dreads the role plays, and the facilitator is deemed out of touch with the reality of the shop floor.
Authentic Training Company Founder Melissa Davies says – "There is a simpler, more successful and cost effective approach to retail training. For learning to stick, skill layering is the best approach. Skill layering is when you deliver training in short, sharp bursts over an extended period of time back in store. So a manager will share some knowledge, demonstrate a skill and then give the team member enough time to put that skill into practice before introducing another one. Because the learning occurs in store, the manager takes on the role of coach, reinforces the learning and drives the team member's development."
Authentic Training has developed retail selling courses especially for this purpose. Written in module format they can be delivered half an hour at a time before or after work, with one person or 50. In a 'done for you' format' they're easy and fun to deliver. Best of all they contain the very best retail training tips from around the world which means managers – regardless of their budget, can deliver a world class training solution themselves.
The retail workforce has changed, and so training strategies need to change with them. Managers need to be empowered to lead the training for their team, with world class training tools that inspire and equip team members to achieve unprecedented levels of success. With the right training package, it's not as hard as external consultants would have you believe.
Further Information:
Authentic Training specializes in developing innovative retail and sales training packages that small business owners, managers and trainers can deliver themselves. Their vision is to provide a suite of tools that empower retail teams to achieve unprecedented levels of success and professionalism in an era of increased competition.
Melissa Davies, Company Founder
Authentic Training
http://www.retailandsalestraining.com