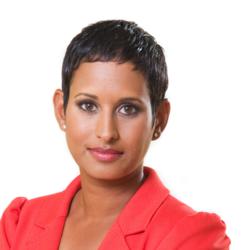 (PRWEB UK) 27 September 2012
The scale of the Green Deal training challenge is to be debated at a dedicated skills conference this autumn, sponsored by the National Skills Academy for Environmental Technologies and hosted by BBC journalist and news presenter Naga Munchetty.
The 'Green Deal Skills' module within Retro Expo's Green Deal Summit will take place on 01 November at the Birmingham NEC and will examine the strategic challenges of upskilling the workforce to meet Green Deal demand.
Speakers include Lynne Sullivan OBE of the Green Construction Board's Knowledge and Skills Working Group and Joanna Warner, head of the Green Deal Accreditation Framework at the Department of Energy & Climate Change, who will consider how Green Deal can be used to raise skills levels, drive enterprise and create jobs.
Leading distributors Saint Gobain and Wolseley, alongside the National Skills Academy and the Centre of Refurbishment Excellence, will share views on developing training to meet demand.
"Given the potential scale of Green Deal work - 26 million homes and 1.8 million commercial properties eco-renovated over a period of 30 years - the success or failure of the scheme could hinge upon there being sufficient accredited installers and assessors to keep pace with demand," said Cathryn Hickey, executive director of the National Skills Academy.
"We're delighted to be supporting this important conference which will examine the skills challenges and opportunities presented by Green Deal, and will leave delegates with a greater understanding of how to bridge the knowledge and upskilling gap."
The conference will also bring into focus the work to date in upskilling assessors, the role of the Green Deal Oversight Body and concludes with the creation of an action plan to market quality training to SMEs.
The wider Green Deal Summit is the definitive conference on this flagship policy. Bringing together leaders from across the value chain, from clients to installers, the seven modules of the Summit will address key issues including finance, generating demand and achieving affordable technological solutions.
To find out more about the conference programme and to book a place, visit nsaet.org.uk/summit
ENDS
Note to Editors
The Green Deal Summit will be taking place at Retro Expo - the UK's first major exhibition and conference dedicated exclusively to low carbon retrofits.
The Green Deal Summit comprises 7 modules:
Module 1: Green Deal Finance
Module 2: Green Deal Demand
Module 3: Retrofit at Scale
Module 4: Retrofit Learning & Innovation
Module 5: Social Housing Sector
Module 6: Green Deal Skills
Module 7: Retrofit for SMEs - Retail & Offices
Retro Expo is organised by Radar Communications in partnership with the Building Research Establishment and The Department for Energy and Climate Change.