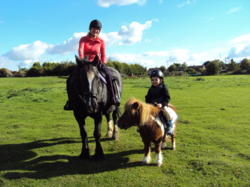 (PRWEB UK) 28 September 2012
Staff at Coventry Building Society have raised a fantastic £2,583 for their Community Partner Fund by holding an Auction of Promises. The Community Partner Fund supports local charities including Coventry Mind, Clic Sargent and Myton Hospice.
Anna Cuskin, Corporate Responsibility Manager said, "This is the third year that we have held an Auction of Promises and I'm delighted that we have raised the highest amount so far. It is an incredibly popular fundraising event with lots of members of staff either offering their services to be auctioned, or bidding on an experience. Over the years we have had some fantastic promises including a picnic with a pony, a ride in an Aston Martin and dingy sailing.
Always popular is the chance to have dinner at our CEO David Stewart's home. 'Come Dine with Dave' consistently raises over £200 with guests always reporting a great evening.
This year we have also had support from businesses including the Enderley Guest House in Kenilworth who kindly donated a weekend break and a holiday company who have donated a weeks self catering holiday in Pembrokeshire. We are really pleased to have raised such a large amount to support some great local charities and next year we hope to raise even more".
Notes to Editors
Photo left to right; Beccy and Tobias Wilks riding George and Pimms the pony.
Coventry Building Society

Coventry Building Society is the third largest building society in the UK with assets exceeding £24.4 billion
The Coventry Building Society aims to support the communities in which our members live. Whether that's by raising funds for good causes, offering more direct support to local organisations or simply by reducing our impact on the environment, we make a difference to local people.
To view our latest easy access savings accounts and fixed rate bonds please visit http://www.coventrybuildingsociety.co.uk .