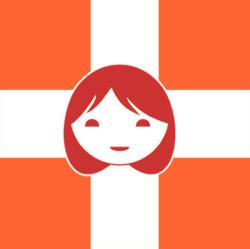 Providence, Rhode Island (PRWEB) September 27, 2012
Maternova, Inc., headquartered in Providence, RI, has been selected from over 3,500 candidates to join the esteemed panel of 100 global companies representing the best in innovation at The World Summit on Innovation and Entrepreneurship (THEWSIE).
A leading social enterprise in Rhode Island, Maternova seeks to revolutionize the way life-saving global health products are discovered, accessed, and distributed. This wholly women owned, women run operation focuses on highly effective low-tech innovations for effective maternal clinical interventions in low resource settings. The organization has recently expanded its core offerings to include an online collaboration platform, global marketplace, and highly acclaimed Innovation Index.
The three day summit is being held this week in Boston, MA. The World Summit has selected 100 companies from around the world to form profitable alliances by providing a stage of inspiring scenes and transformational experiences to encourage action toward the development of what's yet to come in lifestyle, health, energy, cities, technology, education, and communication. " It is a tremendous honor for Maternova to be distinguished as a leading social enterprise affecting change in society and maternal health" states Allyson Cote, Vice President of Maternova. "We are looking forward to making many new connections and sharing ideas."
Other recent awards for Maternova include the Grand Prize win of the Live Plan Boost National Business Plan Competition, along with a Bloomberg Businessweek Top 25 Social Entrepreneur designation.
About The World Summit
The World Summit on Innovation & Entrepreneurship was launched in 2006 at the United Nations under the support of key multinationals. The Summit connects an elected group of the world's most innovative people to exchange inspiring stories and architect meaningful actions for economic and social innovation. Summit partners include Deloitte, Dassault Systemes, Khalifa Fund for Enterprise Development, MIT Enterprise Forum, and Akira Foundation. More info at http://www.thewsie.org.
About Maternova: Learn how you can become part of the movement online at http://maternova.net
v=PbzJVCqH78s&feature=g-upl [ http://tinyurl.com/99vmplg __title__ Maternova Motion Picture Graphic]