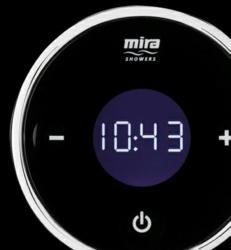 London, United Kingdom (PRWEB) September 27, 2012
QS Supplies, yet another juggernaut in the online bathroom retail, laud Mira Showers for their innovative accomplishment through its latest Platinum Dual Showers.
Mira Showers have multi- decade experience and insight of bathroom products and the related industry at large, as they have been manufacturing classy bathroom products since 1921. QS Supplies have construed an appreciation note for Mira Showers, particularly, for their innovative Mira Platinum Dual Showers.
Mira Showers have been predominant in creating masterpieces since their inception. QS Supplies commend Mira Showers saying that their (Mira Showers') focus has been on the economy and performance, when it is about having bathroom products. It also means that their objective was to offer complete bathroom solutions coupled with their well crafted products, keeping in mind people's concern about budget; thus, they have created great bathrooms at unbeatable prices, in order to enable people to own them without any budget anxieties or worries.
Furthermore, their oversight has been slaking to the tastes and preferences of their customers across UK. They have tremendous research, knowledge and ascertainment of their customers in and around UK; especially, regarding the choice of exclusive bathrooms and components in the households. Their intrinsic intent has always been to yield optimum advantage to their customers.
Earnestly, they have been user conscious and customer centric, which are also acknowledged by QS Supplies. Furthermore, QS Supplies recognise the extraordinary feat of Mira Showers for having created the Platinum series of dual showers that are wireless and digital dual, for they are at par themselves when it comes to quality, sustenance, aesthetics and economy, pertaining to the bathroom products. They have humongous products and known brands in the offing on their online site, which are of cutting edge class and technology. Therefore, they endorse class, style and performance.
As for Mira's Platinum Dual Showers; they are unmatched, unprecedented and trendsetting in the bathroom showers parlance. The unique and groundbreaking features such as wireless and digital quality that allow desired flow and temperature, the warm-up mode that functions automatically sensing the user's entry into the bath or shower enclosure, and it functions of reaching the temperature level desired and selected by the bather, and activating again when one ventures into the bathroom again, are beyond fathom.
To add on to those, the Eco setting feature controls the flow and time in order to conserve energy and save water; not just that, the clock displays time, intimating and reminding the bather of the appointment he/she is supposed to rush for, with alerts and beeps. Moreover, the additional controller is an added feature available as an option one could buy from a different location.
Co-equally, the Flipstream technology in the feature Mira 360 m Showerhead, assures 4 exceptional sprays with 1 flip such as rain, burst, storm and cloud – all these are levels that are entrenched to give different spray force to give maximum showering pleasure.
Commendably, all the features have been crafted to perform practically and endow luxurious showering experience. The Mira Platinum Dual Showers are amply classy in look and minimalist in their presence in order to suit every decor.
QS Supplies, the leading online bathroom product retailer in UK, have meticulously compiled classy and high quality products that are practical and supreme in performance, on their online shopping site. Bearing similar traits as Mira Showers, QS Supplies have strewn some known brands apart from the mainstream parallel products at their web-store qssupplies.co.uk, and are pleased about Mira Showers' Platinum Dual Showers, and feel that the revolutionary product augurs to be prolific in the market for the present and future.