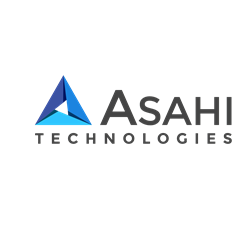 It is an easy to use kit enables the design and creation of innovative solutions matching the needs of users.
(PRWEB) September 27, 2012
Android currently holds more than 50 percent of the mobile platform market share, stamping its popularity among mobile devices. With its ever-expanding market, entrepreneurs are looking for custom Android applications to meet an increasingly mobile driven business environment. Helping businesses access custom developed android applications, Asahi Technologies has launched its customized application development with Android SDK (software development kit).
"Android SDK software developers to construct amazing mobile applications and also perform tasks without a user interface" says Vinod Subbaiah, CEO of Asahi Technologies during the launch of Android based development services. "It is an easy to use kit enables the design and creation of innovative solutions matching the needs of users". Android SDK is Android's very own kit, built to develop custom applications to run on the Android platform. The kit consists of development tools, source code, and an emulator with libraries. This enables developers to build, test and debug applications for Android.
With reusable components and native code support, the SDK offers an enhanced user environment and accelerated development for programmers. Apart from it, the kit supports 2-D and 3-D graphics with open graphics library for better user experience. However, the major advantage with Android SDK is its connectivity with Google Play applications, which allows users to access and install them with ease all over the world.
To help firms learn more about Android Application Development, Asahi Technologies provides a free online consultation to clients letting them understand their Android SDK options. The company also offers touch based application development services with Sencha, Mono touch and PhoneGap.
About Asahi Technologies
Asahi Technologies is a New York based web design and development firm that provides software consulting and Web solutions to small and medium level businesses all across North America. Asahi Technologies specializes in responsive design, cloud computing, online marketing, mobile application development and open source technologies. Under the leadership of Mr. Vinod Subbaiah, who himself started his career as a software programmer, Asahi Technologies' team comprises of experienced software professionals having extensive knowledge of technology with B2C and B2B operations. The firm's headquarters is located in New York City, NY.