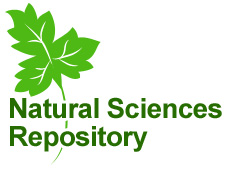 Animal Breeding & Cattle @ TriScience.com
Bad Honnef, Germany (PRWEB) September 27, 2012
The aim of the Repository for Sciences is to provide reliable information on various areas of scientific interest in a format that can be digested easily. The information is presented in the simplest words and terms possible and that can be easily searched for within the website.
The section Animals contains scientific information about living organism that feeds on organic matter. Because of this feeding habit, all animals can be called "heterotrophs," which means that they ingest other organisms or these organisms' products in order to sustain life. After inclusion of the two new categories, this section contains ten categories including Breeding, Cattle, Farm, feeding, Food, Mice, Milk, Muscle, Pigs and Sheep. Users can receive alerts for newly published content in this section by subscribing to the Animals RSS feed.
The newly published category Animal Breeding contains scientific information on one of the branches of animal science that is directly concerned with the evaluation of the genetic value of domestic and livestock animals. This branch of animal science has significantly revolutionized the industry of agriculture and livestock production all over the world. Animal breeding relies on various scientific theories, which incorporates population genetics, statistics, molecular genomics, and quantitative genetics. The category currently contains ca. 1,000 articles including one on Considerations on ethics and animal welfare in extensive Iberian pig production, and breeding and fattening. Another article covers mass loss by breeding female songbirds: food supplementation supports the energetic stress hypothesis in black-throated blue warblers. The authors of another article in this category ask when overwintering small rodents should start breeding and determine the optimal onset of seasonal reproduction in stochastic environments. The latest additions to this category can also be retrieved by subscribing to the Animal Breeding RSS feed.
The new Cattle category contains scientific information on the most common type of large domesticated animals in the world. Cows are the most prominent modern members of the Bovinae subfamily. Cows are usually raised as livestock for meat products (for beef and veal), dairy animals for milk and other diary products, or as draft animals to use in the field. Other commercial products that come from cows include dung (for manure or fuel) and leather. Cattle are ruminant animals, which means that they possess a digestive system that allows them to use otherwise indigestible food material for rechewing or "cud". The category currently contains ca. 1,050 articles including one presenting an ESAT-6 CFP10 DNA vaccine administered in conjunction with Mycobacterium bovis BCG to confer protection to cattle challenged with virulent M bovis. A related article demonstrates consistent change in the B-C loop of VP2 observed in foot-and-mouth disease virus from persistently infected cattle and evaluates implications for association with persistence while another study shows the seasonal abundance of tick Acari Ixodidae cattle parasites in the Sudanien zone of Benin vase of the departments of Atacora and Donga. The authors of a study undertaken in Austria present results of a serological, bacteriological and molecularbiological survey of paratuberculosis Johnes disease in Austrian cattle. Users can receive alerts for newly published content in this category by subscribing to the Cattle RSS feed.
The repository groups information in the natural sciences according to interrelated sections and categories that will help readers understand the context of whatever topic is searched information on. It is composed of eleven sections which are subdivided into up to ten categories. Each unit contains a definition composed in an understandable way. Each item in these sections and categories contains up to twenty clickable tags. All content is delivered through RSS feeds.