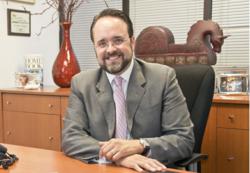 We may be looking at the beginnings of a seller's market. Too many buyers, and not enough homes to offset the demand.
Miami, FL (PRWEB) September 28, 2012
Despite a modest bump over last year's prices, homeowners are balking at putting their properties for sale, looking for values to improve more. Current statistics show that Miami had nine consecutive months of yearly price increments. The contributing factors that lead to the ongoing rebound, were, a recovering economy, or at least the public's perception of a recovery, looser credit policies and the attractiveness of depressed prices. But now, in addition to that, the current lack of real estate listings for sale is boosting prices, also.
"It's a very fluid situation. Consequently, it is very difficult to determine exact home values, as prices are constantly crawling-up," says Emilio J Cardenal Broker/ Executive President of Interinvestments Realty. "We can add, that many home shoppers are now on the hunt, confident that the market has finally hit bottom."
"Many would be sellers are still on the sidelines, either because they're "underwater" or consider that the prices are still low and they have big expectations of further appreciation," adds Cardenal. "As homeowners are not too eager to enter the market yet, the housing markets lacks homes for sale. Tight inventories will boost home prices much more!"
"Another thing that is changing is the composition of the buyers. Now we are starting to see a larger amount of our American counterparts from the North, coming down to Miami anticipating the cold weather. But the international buyer continues to be our most active purchaser in the area. What is changing is their country of origin; we are receiving clients from each and every corner of the globe. To maintain better communication with our international clients, we have been working diligently incorporating a new application on our website and digital promotions. The new digital tool will allow our clients to translate our context to their language of choice. The new devise carries 65 different languages and dialects," explains Cardenal.
"We are confident that we will continue to supply our products without any interruption, as we have ample inventory of quality properties to offer our clients. We specialize in new-construction homes, where there is a great variety of homes at our disposal and practically no competition," finishes Cardenal. "I just want to add, that investors no longer have to read tea leaves before buying, all that is required is the selection of an experienced real estate agent, a pro who is familiar with the ups and downs in the current marketplace. It is also very important to secure the right company that will be able to provide you with options when selecting your property. Once you secure both, you will be assuring a successful outcome."
Interinvestmetns Realty presents the best properties for sale in the South Florida marketplace, showcasing the best opportunities in the new-construction market through our digital New Home Magazine. If you want to subscribe to our free magazine, become part of our sales department, or participate as an active referral Broker in our International Referral Network, please email or call us at the email address or telephone number that appears in our contact information box next to our communication.