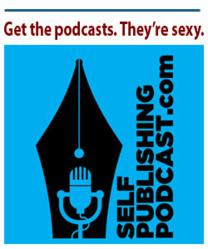 I think the only way this podcast could improve is if they had Stephen King himself on as a guest!
Cincinnati, OH (PRWEB) September 27, 2012
The trio of Truant, author of Bialy Pimps, Platt and Wright, authors of the smash-hit post-apocalyptic serialized fiction, Yesterday's Gone, are inspiring listeners week after week.
After a half year on the air, the Self-Publishing Podcast continues to get better and better by the week. With guests ranging from bestselling self-published author Hugh Howey, to Indie Queen Joanna Penn, to maverick video content marketer, Paul Wolfe, the three hosts – Sean Platt, David Wright and Johnny B. Truant – are inspiring listeners a week at a time.
With over 40 5-star reviews on iTunes, their fans can't stop gushing. One listener said: "Practical, down-to-earth advice in a casual format for people who are serious about making money in self-publishing. These guys aren't resting on the laurels of past accomplishments, so what you get is reality-tested advice that is current and applicable to what you are doing today, whether you want to write a book to boost your business or make a living writing. It's nice to find advice from people who are actually making a living at it instead of wannabes who have very little in the way of experience or credibility but easy access to a microphone.
The Self Publishing Podcast is called many things, but close to perfect is one of the best reviews they've gotten. "I think the only way this podcast could improve is if they had Stephen King himself on as a guest!" says one reviewer,learning to grow his knowledge of the industry through the trios irreverent, yet funny, honest style.
Helping writers who want to earn a living with their words, the podcast shows great promise as it grows and evolves by hosting a tremendous lineup of guests and topical issues. These guys mean business when it comes to business.
Self-publishing is a new frontier, where every author must sit at the crossroads of marketing and writing. Their most recent guest, video marketing powerhouse, Paul Wolfe, was on hand to answer questions that could help other writers learn smart video marketing strategies as part of their book publicity – a constantly growing area of social media that many authors traditionally fear.
Yet despite author timidity, Youtube is a powerhouse for lead generation, and smart online marketers like Paul Wolfe are altering the ever-changing digital landscape. Wolfe suggests that writers shy away from video marketing because there are so many moving parts to get right and it's overwhelming. He teaches listeners to get comfortable with the concept with an important piece of advice, "Whatever your budget, split it in half. Spend half on your microphone and half on your camera."
To which one listener responded, "Wow! This was one of my favorite episodes so far. Paul's advice was killer - I read a lot about video marketing but have never heard some of the suggestions he gave."
Though Wolfe was the guest of this week's show, Johnny revealed he will be releasing his newest novella, "Fat Vampire" to Amazon in a few weeks, making his leap from 0 to 35,000 words to Kindle in less than 30 days; giving hope to self-publishers everywhere that it doesn't have to take months, or even years to fulfill their dreams of becoming published authors.
The actual publishing date is still to come, but listeners are anxiously anticipating next week's guest, celebrated writer Hugh Howey, author of the post-apocalyptic series, "Wool" – recently optioned by uber-producer Ridley Scott (BladeRunner).
Listeners to the Self-Publishing Podcast's trio are inspired, and letting the world know by leaving with an abundance of five-star reviews on iTunes.
Savvy self-published writers are getting smarter faster by tuning into the always free Self-Publishing Podcast, available every Thursday on iTunes.