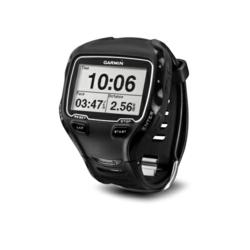 You never see any serious world-class athletes using their Smartphones for fitness, so that should tell you something right there
Bozeman, MT (PRWEB) September 26, 2012
After two years of testing heart rate monitors and iPhone fitness devices the Heart Rate Watch Company has announced its findings. Weight, functionality, better software and a more evolved product are just some of the reasons major heart rate monitor manufacturers, like Polar, still beat the smartphone app developers hands down.
"They (the wrist top heart rate monitor manufacturers) are just much more evolved, better capitalized and have decades of research in major University Human Performance Labs", says Rusty Squire, President of the Heart Rate Watch Company. He adds, "They may eventually catch up but it is still going to be a while".
The average heart rate monitor watch weighs 1.25 ounces and the average Smart phone weighs almost 4 times that, plus if you have to put the iPhone in accessory cases, the weight can nearly double. "Plus there is no place convenient to put an iPhone for viewing except on a bike", says Squire. He adds, "Yes, they have great screens but they don't fit on your wrist so most of the time in armbands and waist belts they are not easily viewable".
Garmin, Polar, and Suunto have training software programs that have evolved over many years of use and fine tuning. "I have yet to see an app that can use the US Geological Survey System to accurately adjust GPS based altitude, but that's what Garmin does", says Squire.
"It will be years before app developers can replicate anything the quality of a Suunto Ambit, a Garmin fenix, or even a Polar RCX5, and even when they can it is still in an inconvenient package", says Squire. He adds, "You never see any serious world-class athletes using their Smartphones for fitness, so that should tell you something right there".
Squire's company, the Heart Rate Watch Company, has dealt in both Smart phone based products and heart rate monitors for quite a few years - long before fitness phone apps ever existed. "The phone apps literally came into existence just a few years ago and, like fine wine, its going to take some aging to get good".